When it comes to selecting a website builder, there are many fantastic options out there. The problem is that there are so many great website building tools to choose from that it can be challenging to decide what's best for you.
Chances are, you're feeling a bit overwhelmed by all the information and need help deciding which direction to go.
Let's say you want to select a top hosted website builder. Maybe you're deciding whether to build a WordPress, Wix or Squarespace site. If that's the case, we can help you navigate the major features these website builders offer.
Depending on your needs, your skill level, and how tech-savvy you are, these three website builders have a broad range of functionality to suit many types of users.
So is WordPress the best option for you? What about site builders like Wix vs Squarespace?

If you're not sure whether to choose Wix vs Squarespace vs WordPress, we're comparing these site builders to help you decide which is best for your website. Let's get into it.
Wix Web Hosting Overview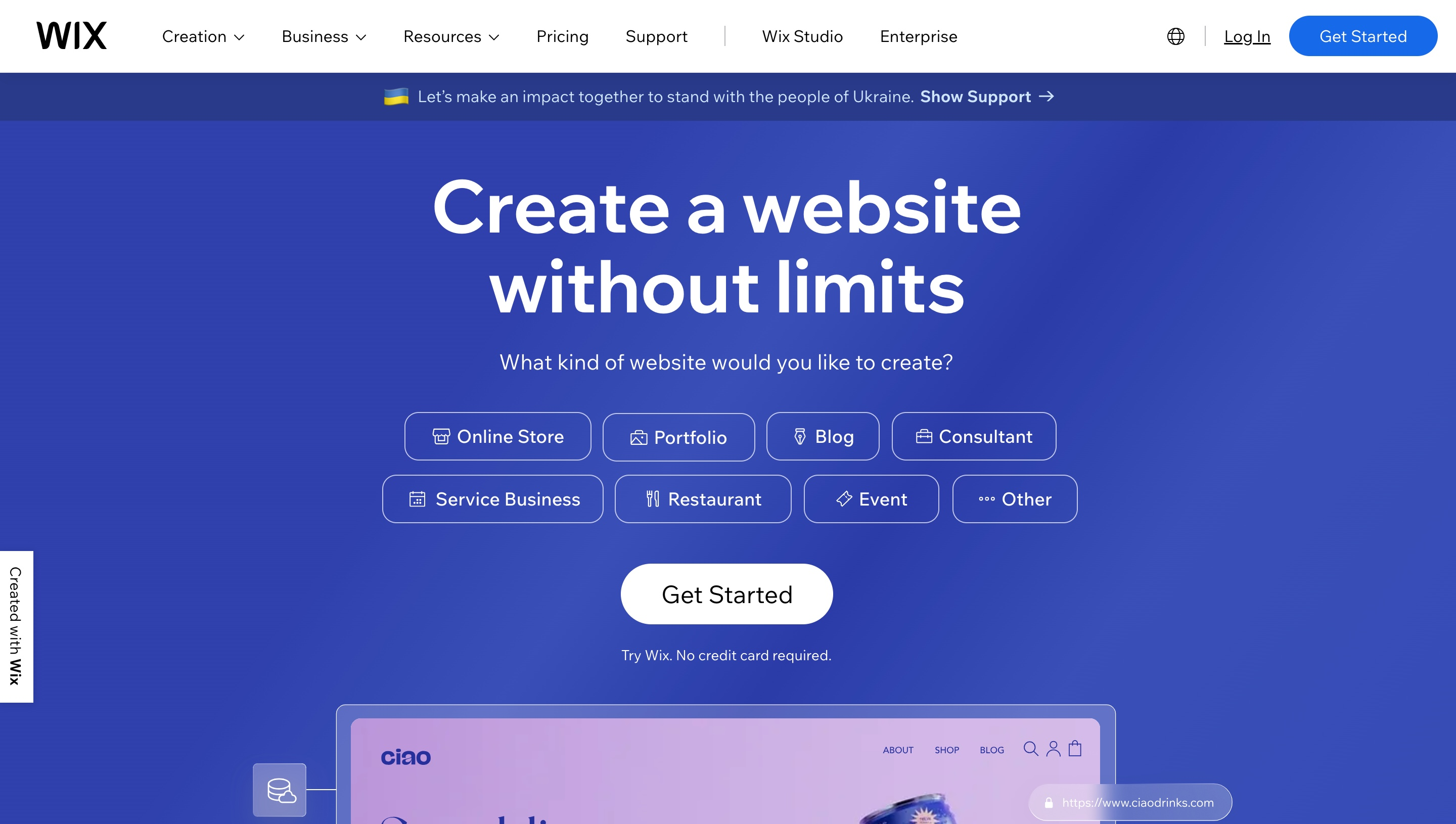 Wix offers drag-and-drop website building tools and custom layouts with Wix ADI for website owners of all skill levels. It's a particularly great site builder for individuals who may not be as tech-savvy at Squarespace vs WordPress.
If you want to set up an attractive website without learning code or hiring a developer, building a Wix site with this website builder could be a great choice for you. You don't need to know coding or web design to build basic websites in the Wix editor. (Though you can add custom code if you want!)
A Wix website has easy-to-use, basic features without compromising your website's functionality. You can also purchase or link a custom domain name to your Wix account.
Building a site on the Wix platform means you'll have access to more than 900 Wix templates. There's also the Wix app market, which allows website owners to integrate well-known apps into their website's functionality.
Want an online store? Wix offers ecommerce features, too: Wix Stores, which will help you get your online shop up and running.
Who Should Use Wix?
Anyone can opt for a Wix site, from non-tech-savvy beginners to experienced site owners. With its wide array of tools and integrations, it's great for anyone who wants to plug and play. If you're a beginner and you want to DIY your website, this might be an option to look into.
Squarespace Web Hosting Overview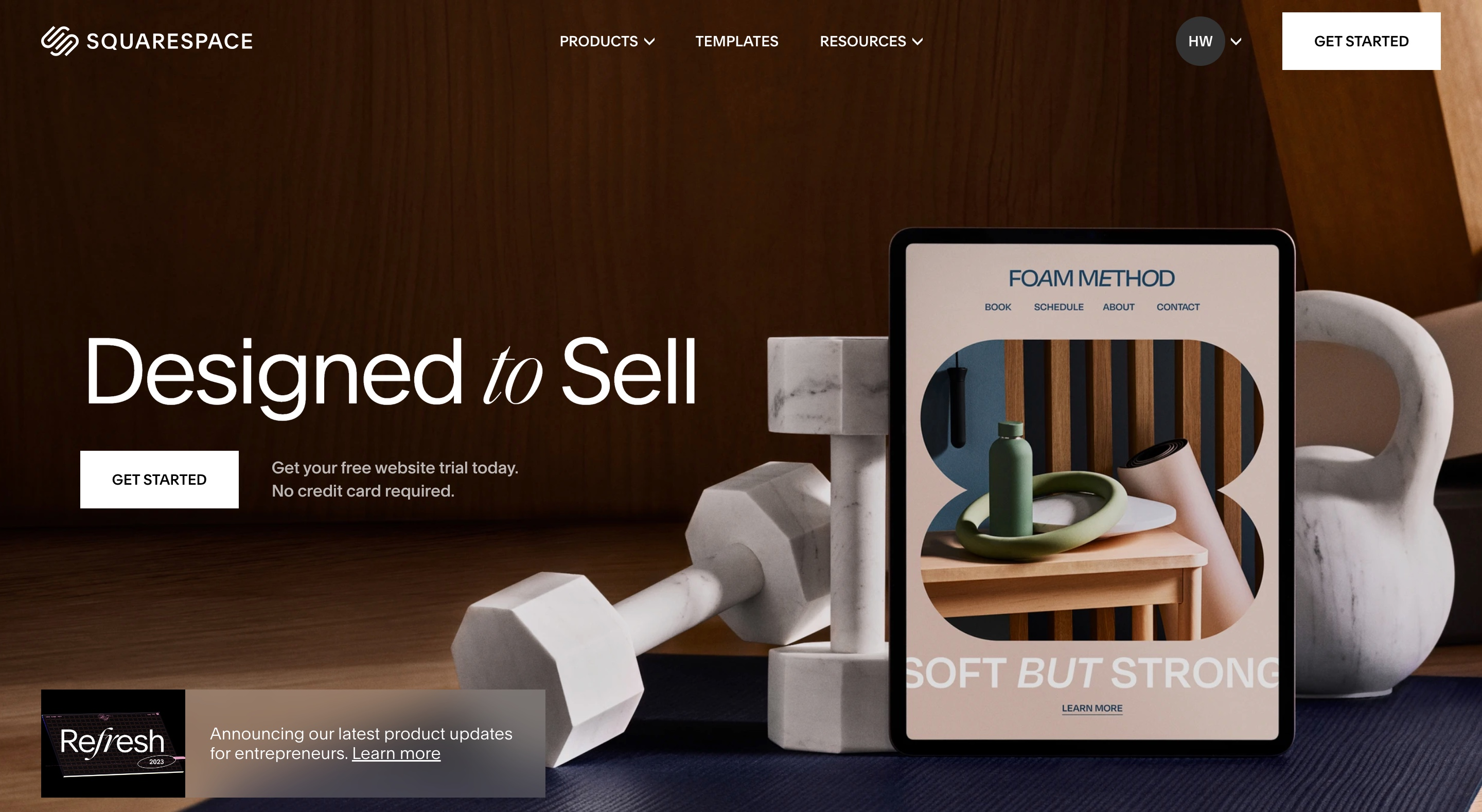 Looking for a full website builder with excellent functionality, including email marketing tools, easy mobile optimization, and an online store? Squarespace might be a solid option for you.
With just a few clicks in the site builder and the help of professional templates, you could have your Squarespace website up and running in no time.
Squarespace features blogging tools, easy-to-use website building tools (including great-looking Squarespace templates), and the ability to purchase or link a custom domain name to your website. Track your site's performance with Google Analytics or Squarespace's built-in analytics tool.
If you want to amp up your website's functionality and add an online store? Squarespace not only offers ecommerce tools and print-on-demand integration (through Printful); it also offers Acuity scheduling and email marketing features. That's great news for a site owner who wants to keep as many tools in one place as possible.
What about a blogging platform at Squarespace vs WordPress? Well, when it comes to Squarespace's templates and blogs, flexibility tends to be a little more limited. However, Squarespace's blogging tool is both easy to use and effective.
Who Should Build A Squarespace Website?
Website owners who know their way around tech tools, but aren't necessarily site developers themselves, could be a great fit for Squarespace.
Both Wix and Squarespace feature drag-and-drop editors, so Squarespace is worth a look if you want that kind of functionality. For site owners comfortable with code, Squarespace offers the ability to inject custom code into your site builder.
WordPress Overview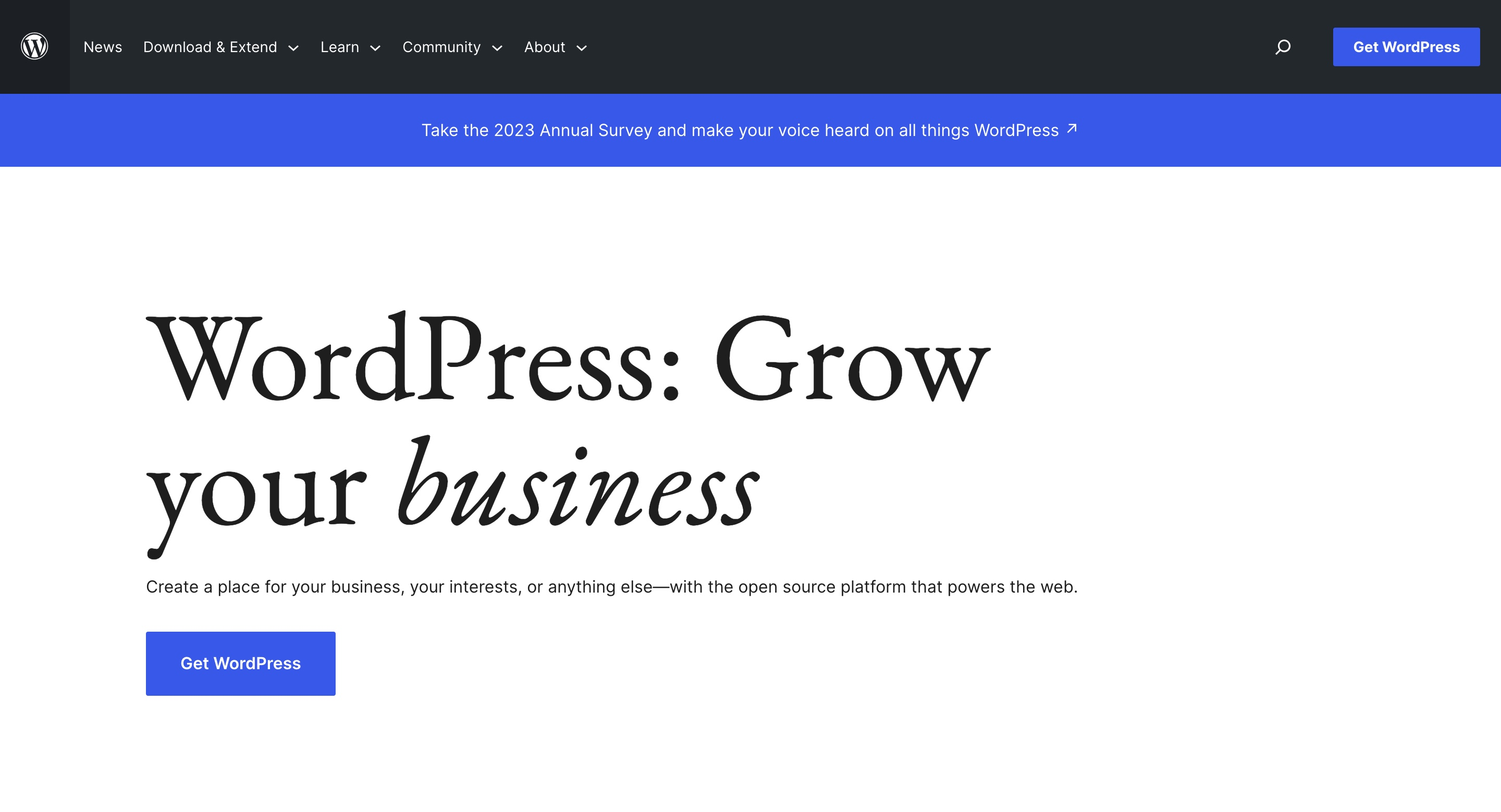 Finally, let's talk about WordPress. First, unlike Wix and Squarespace, self-hosted WordPress sites must be connected to a specific hosting provider of your choice.
That means you need your own web hosting to get started – WordPress is not an all-in-one tool.
WordPress software is open-source, highly customizable, and allows for many different ways to boost a site's functionality, including WordPress plugins, a custom domain, the ability to set up an online store, and more.
Arguably, WordPress is the most well-known and effective blogging platform online. If you're a freelance writer, for instance, this is a website builder you want to keep an eye on.
Unlike Squarespace or Wix, WordPress tends to involve a steeper learning curve. If you're already tech-savvy, you might enjoy rolling up your sleeves and getting your hands dirty with a WordPress website.
If you're looking for a powerful content management system, excellent search engine optimization (SEO) features, WordPress themes you can make your own, and a huge toolkit of resources at your fingertips, a WordPress site might be the way to go.
Who Should Build A WordPress Site?
WordPress users are often a bit more tech-savvy than Wix vs Squarespace users.
Alternatively, these users might opt to hire a developer, preferring to have access to WordPress's highly customizable site builders, free plugins, paid plugins, ecommerce plugins, and the powerful WordPress dashboard.
If you want to give your website its best chance to rank for SEO, the WordPress platform is definitely worth looking into.
Plugins such as Yoast SEO can make a tremendous difference in how your web content performs and ranks in the search engines.
So What's The Verdict: Wix vs. Squarespace vs. WordPress Website Builders?
When it comes to choosing a website builder, your best bet is to select a tool that gives you the most powerful array of tools for the best price. Ultimately, you'll need to select the website building resource that's best for you.
Keep in mind that Wix and Squarespace are all-in-one website builders and hosting providers. If you want, you can get much of you need in a one-stop shop. Both feature drag-and-drop website builder capabilities, ecommerce tools, powerful integrations, and more. Both of these options are likely best to get up and running very quickly with a simple site. The problem is once you get setup on them, they can be tricky to port over to something more advanced and you may have to start over from scratch with another platform.
However, if you want a multi-functional, scalable content management system with a variety of free plugins, customization tools, and advanced features, we recommend you consider WordPress. This may take you longer to setup and may be a tad more expensive in the beginning but it's futureproof and as your website expands or if you decide to add a blog or shopping cart for example, WordPress is the way to go!
It's easy to set up your WordPress site through our hosting service here at NameHero. You can select your domain name, choose a plan, and get your WordPress site started in minutes.
Want to know more about our hosting packages? Learn more and get started here.
Haley Walden is an intuitive brand voice copywriter who helps thought leaders and innovative brands position themselves as industry experts, influencers, and visionaries in their fields. She's a multi-passionate geek with many obsessions, including books, martial arts, film, music, and musicals. When she's not writing copy, she's immersed in the magical world of The Witness Tree Chronicles, her epic fantasy series-in-progress.