There are many different types of domain names available online today. One common domain name extension is the .io domain.
Generally speaking, .io is considered a generic top level domain (gTLD) by Google, much like .com, .net, and .org. It's commonly seen in the tech world, since I/O or IO means Input/Output in computer science terms.
For website owners who want a unique domain name for their sites, tech companies, or businesses, generic top level domains such as .io provide variety. Because of its name association with the tech term I/O, it has become popular among a number of businesses.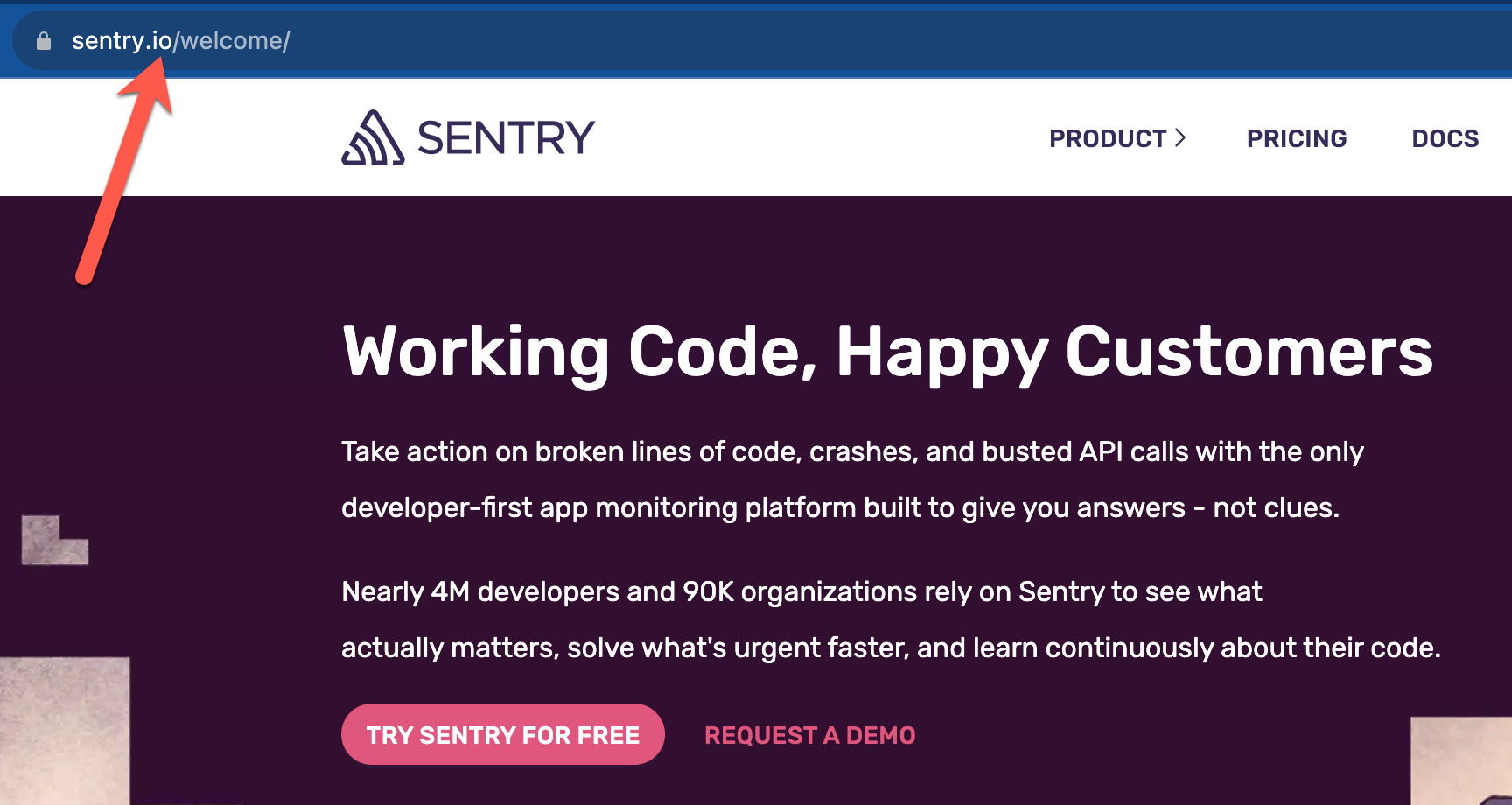 However, .io is also a country code top level domain (ccTLD) for websites in the British Indian Ocean Territory (BIOT) – meaning, it's technically an identifier for websites based in that part of the world.
Domain names are one of the most important aspects of setting up a website, so it's important to
Although there are location-specific connotations to the .io domain extension, it's most often used by tech companies. Still, there's a bit of history behind the .io domain extension that's important to understand.
Before we jump into the pros and cons of .io domains, let's first dig into the background of this popular domain extension.
Who Should Choose a .io Domain Extension?
Because .io is most popular among tech companies, you might want to consider this domain extension if you're part of the tech scene. However, its use isn't limited to tech startups and other businesses in that industry.
Using .io for your generic top level domain could work for you regardless of the industry you're in. And, if you're having trouble securing a .com address for your website, you might be able to register that name as .io.
Keep in mind that you don't want to register a website or business name that's already in use by a prominent, established company.
Potential SEO Impacts of .io Domains
For the most part, the domain extension you choose, including an .io domain, shouldn't impact your SEO rankings. Problems might arise if you choose a website name that's already in use, though – even if the domain extension is different.
Even if you operate in different industries, the business that has already established itself online will be the first to show up in users' search engine results.
That's why it's crucial to conduct plenty of research before you name your website. You want to make sure it's unique so you can avoid potential issues with the SERPs.
Overall, though, Google treats .io as a generic domain, so it enjoy wide search engine recognition.
Domain Hacking With .io Domains
.io domains are often used as domain hacks, in which a web address, including its extension, becomes a word. Some well-known domain hacks include Bitly (bit.ly) and Linktree (linkt.ree).
Likewise, .io could be used for domain hacks that include words like audio (aud.io), studio (stud.io), folio (fol.io), or radio (rad.io).
If you're a business owner, you know how important it is for businesses to have their own memorable brand names. Memorable domains are an extension of your brand's online presence.
Hacking your primary domain name can be a clever, fun way to create a unique website address that sticks with your visitors.
Background of the .io Domain Extension
We've established that .io is actually a ccTLD assigned to BIOT (British Indian Ocean Territory).
.io originated in 1997 when the Internet Assigned Numbers Authority assigned it to Internet Computer Bureau Ltd., a UK company.
British Indian Ocean Territory is a group of islands located in the central Indian Ocean. It's a colonial territory of the United Kingdom.
Usually, ccTLDs are used in specific territories or by governments, such as:
.gov for US government websites
.ae for United Arab Emirates
.au for websites based in Australia
.de for websites based in Denmark
.eu for websites based in the European Union
.fr for websites based in France
.uk for websites based in the United Kingdom
However, the .io domain is primarily associated with tech companies that are totally unrelated to BIOT, and are not based there.
Controversy Surrounding BIOT and .io
Today, UK and US military personnel reside in BIOT, with bases in the Chagos Archipelago (UK) and Diego Garcia (US). However, what is now known as BIOT was once part of Mauritius, a former UK colony that gained independence in 1968.
There is current, ongoing controversy surrounding BIOT, primarily regarding both Mauritius and the UK's claims to the territory. As these developments unfold, it's possible that the .io domain extension could be repatriated to the territory in the future.
A similar situation took place after Brexit, when website owners in the UK could no longer keep their .eu domain extension.
Pros and Cons of .io Domain Names
There are several pros and cons to consider when choosing a .io TLD. These domain extensions are associated with successful tech startups and crypto companies, making them an attractive option for other businesses in that space.
However, it's a good idea to break down some more specific reasons why you should consider .io domains – or why you might not want to.
Pros of .io Domains
There are some definite advantages to using .io domains. These include:
Increased domain name availability beyond .com, .net, .org, and other common domain extensions
Ability to domain hack your website name by using your domain ending as part of your business name in your URL
General acceptance and credibility among tech startups and computer science professionals
Google treats the .io TLD as a generic top level domain, giving it the same credibility in the search engines as other prominent domain name extensions
Cons of .io Domains
In contrast, there are a few cons to keep in mind when considering .io domains for your websites. These are:
Pricing; .io domain names cost more per year than many standard domain extensions
Potential confusion between the gTLD and ccTLD designations, as well as .io's association with British Indian Ocean Territory
Ongoing controversy surrounding BIOT that could potentially affect website owners with .io domains in the future
How to Purchase .io Domains for Websites
Purchasing a .io domain for your website is easy and straightforward. Regardless of the name you choose, it's important to buy through an official domain registrar.
You can buy domain names through website hosting companies such as NameHero. In fact, you can get your .io domain from NameHero.
Let's take a look at how the process works.
How to Register a .io Domain With NameHero
To search for and purchase a .io domain extension from NameHero, navigate to https://www.namehero.com/domains.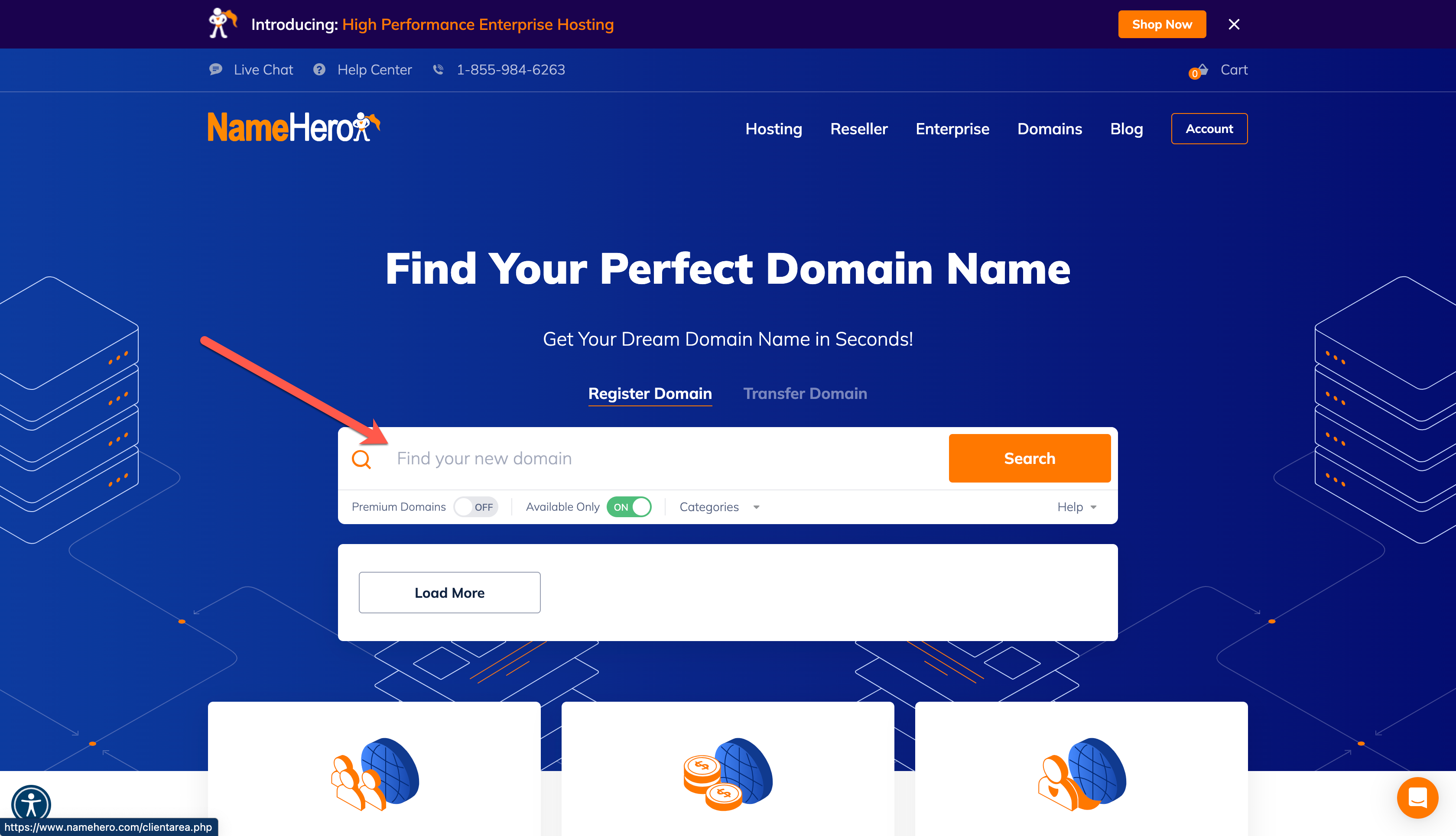 1. Once you've navigated to our domain name finder, type your desired .io domain name into the search bar. Then, click Search.

2. Next, a list of available domain names will populate.
Notice that the .io domain we searched for costs more than some of our other options. It's $59.95 for one year, as opposed to $15.98 for the .com domain extension and $15.72 for .net.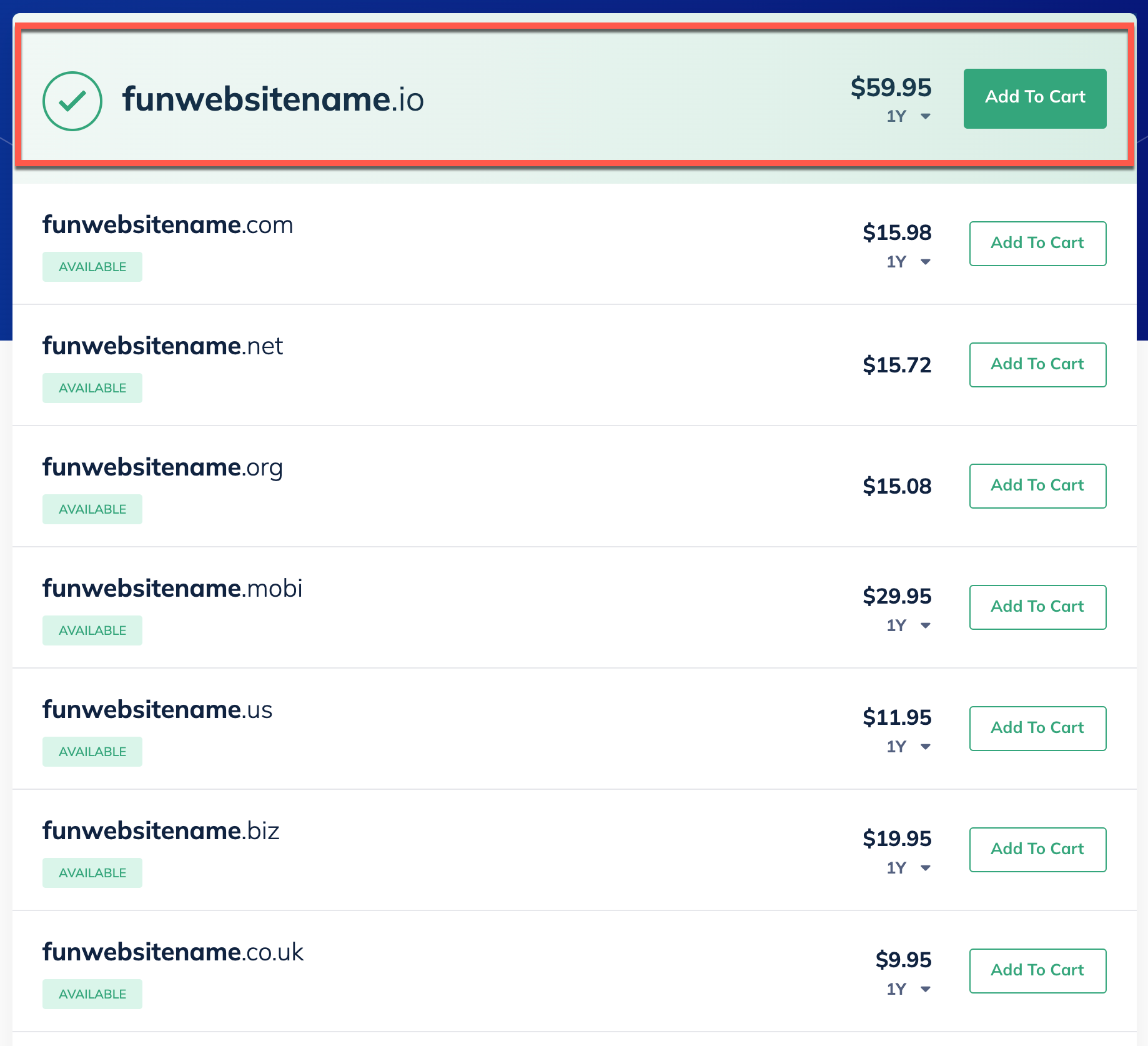 3. If you're happy with the .io domain you chose, click Add to Cart.
4. Finally, you'll need to complete the full registration and purchase process. Select the NameHero plan you'd like to subscribe to, plus other options such as domain privacy, then make sure to complete your checkout.
That's it!
Already own a .io domain? You can transfer your existing domain name to NameHero!
Thinking About a .io Extension for Your Website?
if you're ready to get a .io extension for your own website, NameHero is here to help. It's fast and easy to set up your domain names through NameHero, and we offer a variety of website hosting packages for every budget. Whether you're a first-time website owner or a seasoned tech industry pro, we have tools and support you'll love.
Click here to register your .io domain today.
Haley Walden is an intuitive brand voice copywriter who helps thought leaders and innovative brands position themselves as industry experts, influencers, and visionaries in their fields. She's a multi-passionate geek with many obsessions, including books, martial arts, film, music, and musicals. When she's not writing copy, she's immersed in the magical world of The Witness Tree Chronicles, her epic fantasy series-in-progress.