Squarespace is a popular website builder, but there are some drawbacks to using it. For example, it lacks flexibility and advanced features, and it's relatively expensive. Therefore, you might be looking for a Squarespace alternative, but you may not be sure how to choose the right one.
Fortunately, it's easier to choose the right platform when you know what to look for. You might want a free website builder, a complete ecommerce solution, or something more user-friendly. Either way, you can find alternatives to Squarespace that meet your exact needs.
In this post, we'll discuss some of the reasons to consider a Squarespace alternative. Then, we'll explore five of the best options. Let's get started!
Why You Might Look for a Squarespace Alternative
Squarespace is one of the most popular website-building solutions. It offers a range of cutting-edge templates, especially for portfolio sites: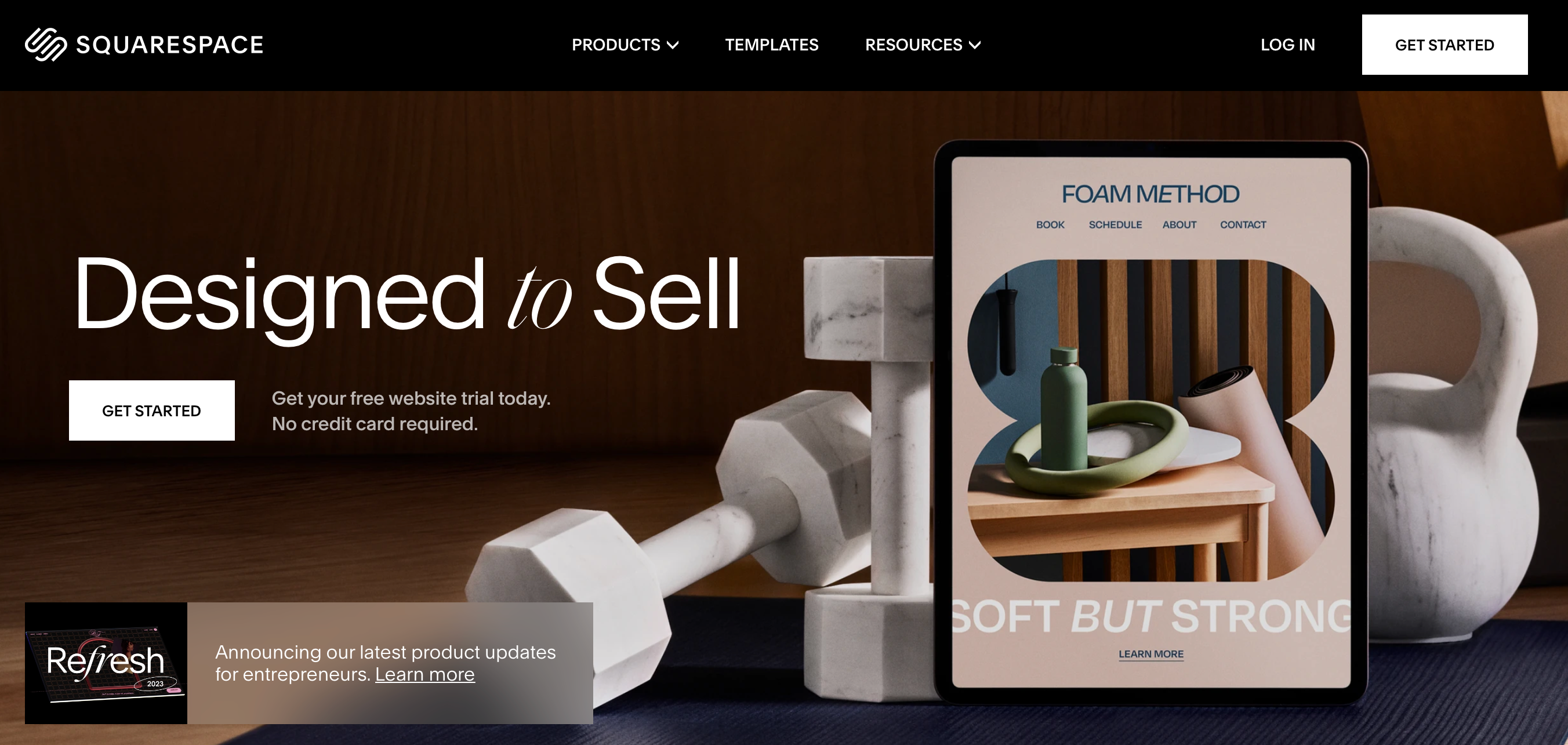 If you want to create an online store, Squarespace offers advanced ecommerce features like abandoned cart recovery and real-time shipping.
However, there are plenty of Squarespace alternatives that might suit your website needs better.
For instance, Squarespace comes with built-in features, which limits you to the tools that are available on the platform. Meanwhile, other website builders let you integrate third-party apps and services.
While the default features may be enough for small businesses, larger websites may require more robust Squarespace alternatives. This is especially true if you want to launch online retail or ordering platforms, since with Squarespace you won't be able to integrate popular services like PayPal with your site.
Additionally, Squarespace is one of the most expensive web builders on the market. Those on the Business Plan also face a three percent transaction fee. Therefore, other site builders may be more attractive if you're already dealing with merchant and point-of-sale (POS) fees.
5 Squarespace Alternatives in 2023
Now, let's take a look at five of the best Squarespace alternatives for your website.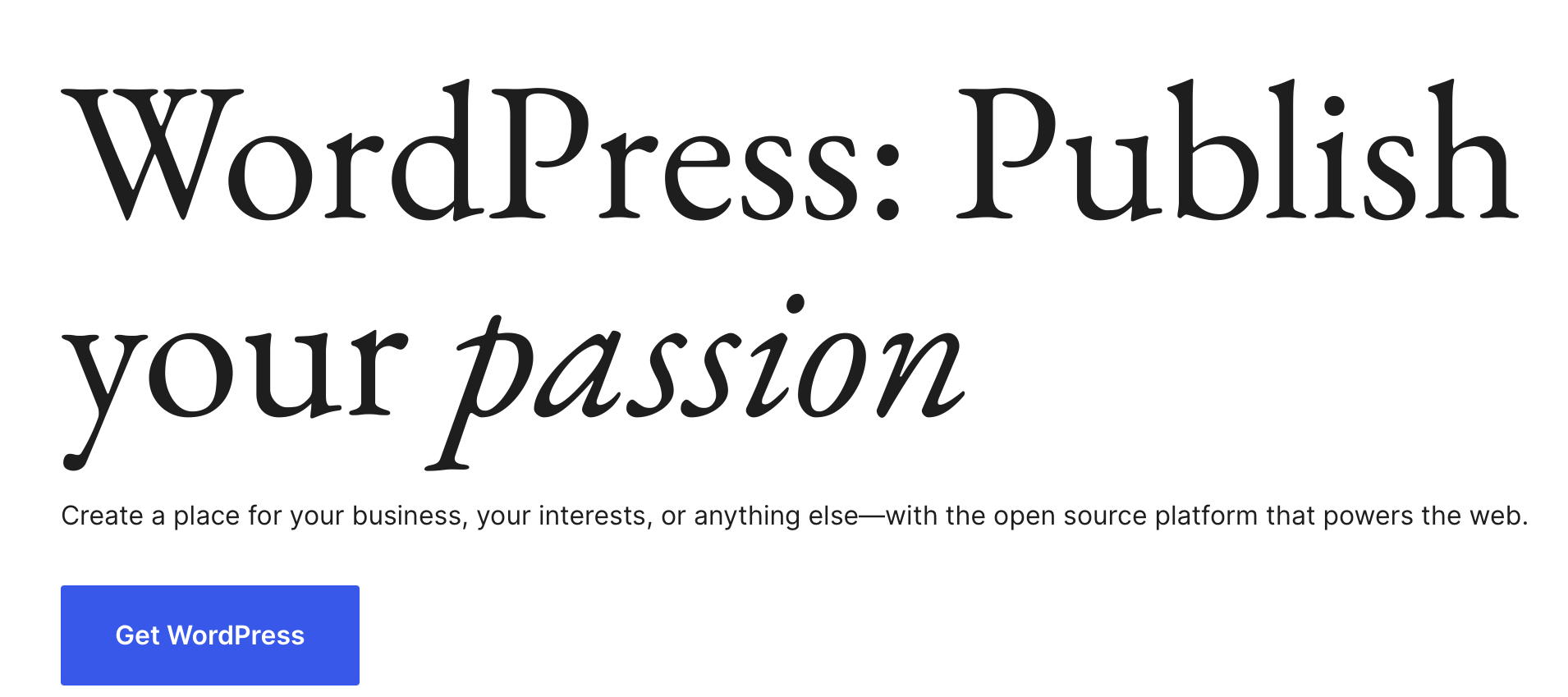 WordPress is a top Squarespace alternative that offers total customization. It's a Content Management System (CMS) rather than a website builder, and it comes with a bit of a learning curve. However, it's an excellent fit for all types of websites, from personal blogs to complex online stores.
Plus, you can expand the functionality of your site with plugins. For example, you'll find third-party tools that enable you to transform your websites into membership sites, accept online bookings, and more.
You can also change the appearance of your site using WordPress themes, which are available in both free and premium versions.
WordPress is a free software, though you'll need a hosting provider to take your website online. Fortunately, many web hosts offer affordable plans.
With NameHero, the cheapest web hosting plan includes a free SSL certificate, daily backups, and WordPress pre-installed:

You'll also get unlimited storage, automatic updates, and LiteSpeed caching to boost website performance.
Besides a web host, you'll also need a domain name. Fortunately, NameHero can help you find the perfect domain for your site!
Price
While WordPress is a free platform, you'll need to purchase a custom domain name and a hosting plan. You can get a basic domain name for just $10 to $20 per year, and hosting is available for as low as $5 per month (or less!). If you use premium plugins and themes, however, that may increase your monthly costs.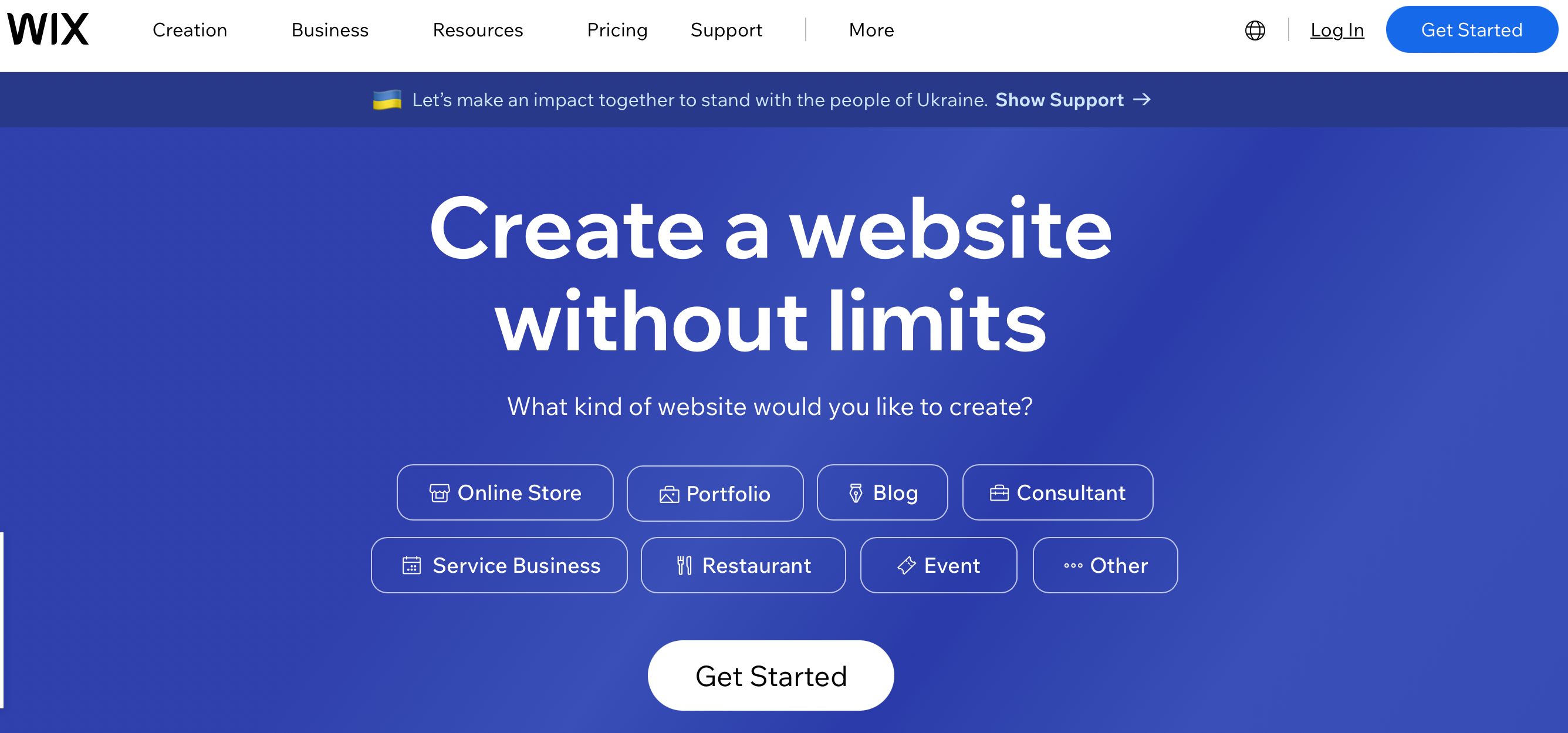 Wix is the leading website builder worldwide, accounting for 43 percent of the global market share. It comes with a simple drag-and-drop editor, which makes it a great option for beginners.
While it offers more website templates than Squarespace, it provides a similar level of quality. The templates are also flexible so you can add your own visual elements and integrate a range of other apps. For example, you can install Wix Bookings and Wix Hotels.
Unlike Squarespace, Wix tracks all changes that you make to your website. Therefore, if you accidentally make an error, you can easily restore your site to a previous version.
However, if you have a very large website with lots of content, you might want to consider a different website builder. Both Squarespace and Wix only offer one level of sub-navigation in menus, which might make it difficult for visitors to find what they're looking for.
Price
Wix provides a free plan, but you'll have ads on your site. You can upgrade to premium plans that range from $16 to $159 per month.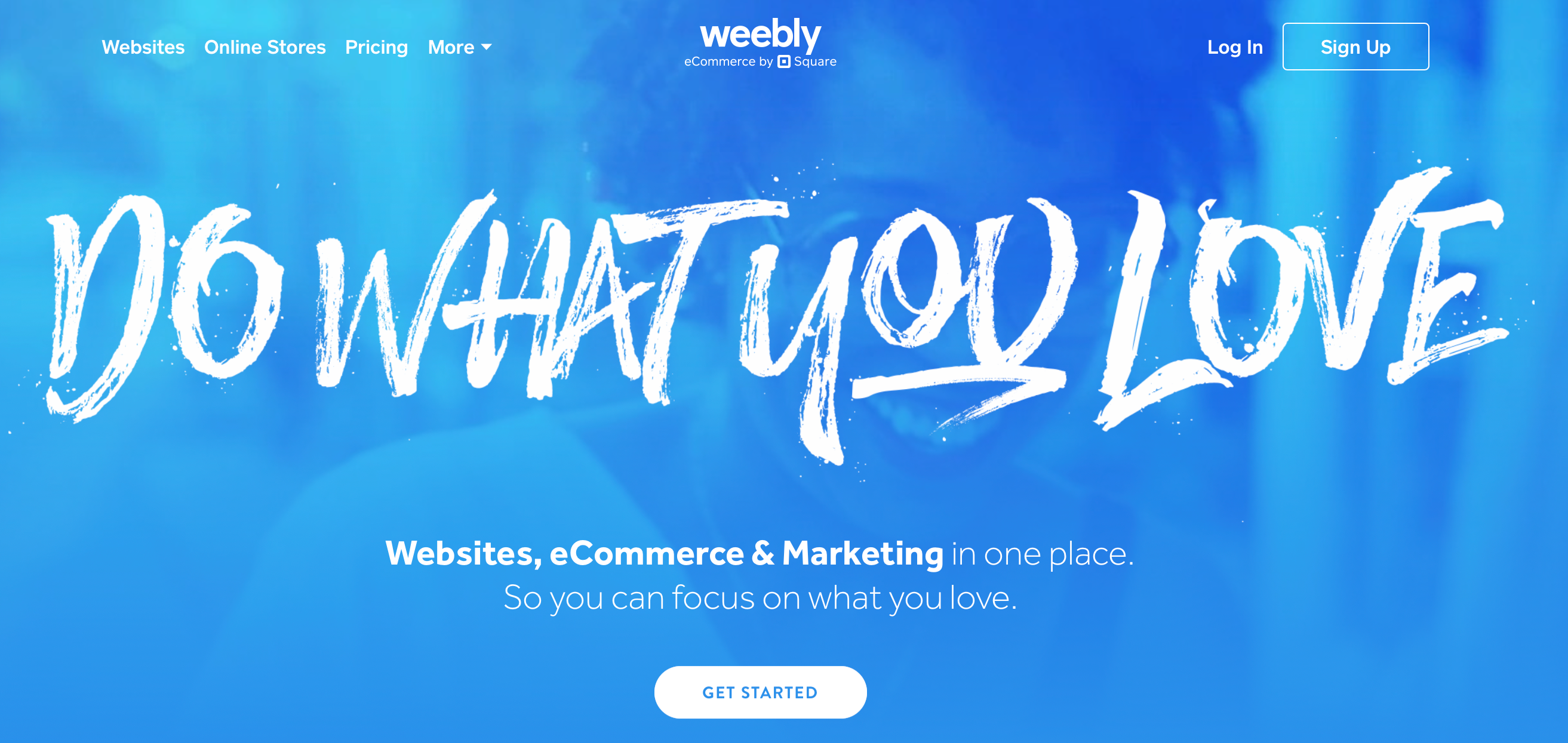 Weebly is a website builder that shares some similarities with Wix. It's very easy to use, thanks to its intuitive drag-and-drop editor, and you'll find a selection of mobile-ready templates.
Unlike most website builders, Weebly supports multiple levels of sub-navigation and sub-menus, making it ideal for more complex sites. Plus, there are some basic ecommerce features like a shipping and tax calculator, as well as the ability to sell physical and digital items.
However, the simplicity of Weebly can also be a drawback. For instance, you won't be able to customize templates very easily. Plus, premium plans don't provide a lot of additional features besides custom domain names and slightly more advanced selling tools.
Price
You can get started with the free version (but you'll get ads). Paid packages range from $10 to $26 per month (billed annually).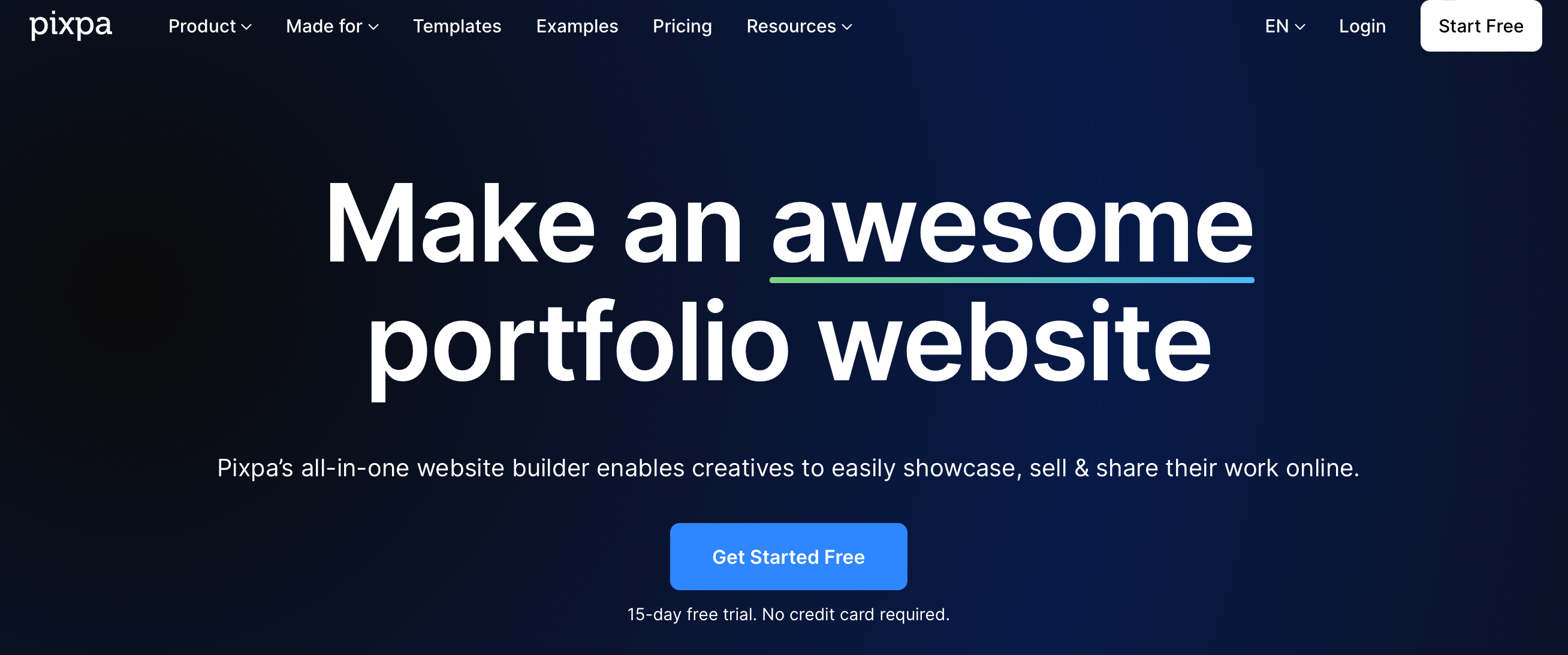 Pixpa is one of the best Squarespace alternatives for creative professionals with no previous coding knowledge. You'll get powerful built-in features for photographers, such as client-proofing galleries and custom photo apps.
Plus, this platform is great for selling online, and you can even sell your products as prints or downloads. Meanwhile, you'll find advanced ecommerce features like guest checkout, inventory management, and abandoned cart recovery.
It's also easier to encourage customers to purchase items on your own website, thanks to conversion-focused features like announcement bars, email lists, and custom forms. If you have lots of international customers, all premium plans enable you to set up multilingual sites.
Price
Pixpa is one of the most affordable Squarespace alternatives, with plans ranging from $5 to $16 per month (billed annually). Plus, you'll get a free trial for 15 days.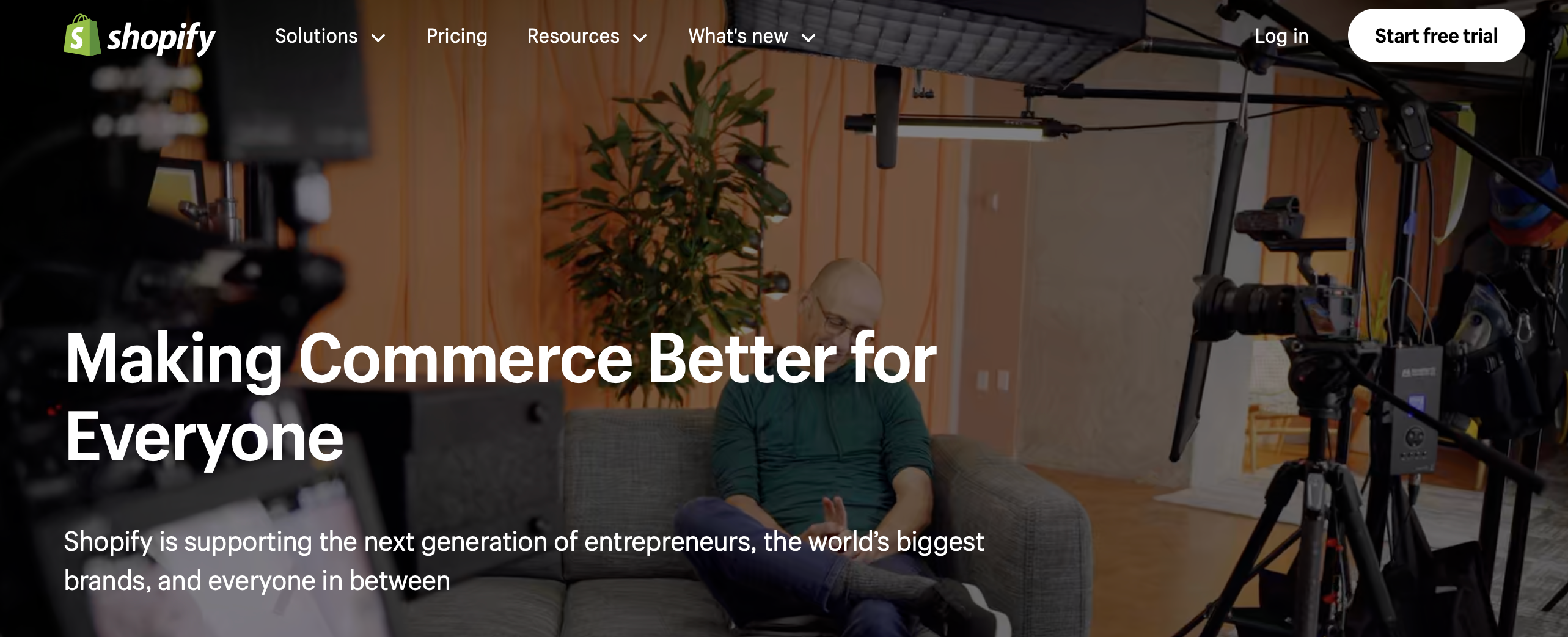 Shopify is the biggest name in the U.S. ecommerce software market (used by 28 percent of websites with ecommerce functionalities). It's a great option if you run a small business. However, the platform is also flexible, enabling you to scale up your store as your business grows.
Shopify is an excellent alternative to Squarespace if you predominantly want to sell online. You'll get access to shopping carts, one-click checkouts, sales channels, shipping calculators, and even a POS solution.
However, Shopify can be overwhelming for complete beginners, especially if you want to customize design elements like templates. Plus, it's pricey for a website builder, although that's largely because it provides plenty of powerful ecommerce tools.
Price
There is no free plan available with Shopify. Plans range from $29 to $299 per month (billed annually). However, you can trial the platform for three days for free.
Conclusion
Squarespace provides an easy way for beginners to set up a website. However, it does have some limitations which might make it unsuitable for your website. You can find alternatives to Squarespace that are cheaper, offer more flexibility, and give you access to more tools and apps.
To recap, here are five top Squarespace alternatives in 2023:
Do you have any questions about how to choose a Squarespace alternative? Let us know in the comments section below!
Sophia is a staff writer at WordCandy.co, where she produces quality blog content for WordPress plugin and theme developers, hosting providers, website development and design agencies, and other online businesses.