If you own a website, fixing SSL errors is an annoying but important issue that needs to be dealt with. One of the common error messages that site owners encounter is the ERR_SSL_UNRECOGNIZED_NAME_ALERT error. 
This error typically implies a problem with your site's SSL certificate. It usually occurs when there is a mismatch between the domain name listed on your SSL certificate and the website's domain name.
SSL errors can be frustrating for your site's visitors, so fixing them as soon as possible is important.  When you purchase web hosting from NameHero, you get a free SSL certificate auto-installed so your chances of running into an issue as a website owner is much lower.
Thankfully, some simple solutions can remedy the issue. In this blog post, I will explain what causes ERR_SSL_UNRECOGNIZED_NAME_ALERT to appear on your site. I'll also share five easy solutions to resolve the error.
Let's dive in!
What Does ERR_SSL_UNRECOGNIZED_NAME_ALERT Mean?
ERR_SSL_UNRECOGNIZED_NAME_ALERT is a browser error message that appears when a browser cannot validate your website's SSL certificate.
SSL (Secure Sockets Layer) is a standard security protocol that encrypts data between a web server and a browser. SSL certificates establish a safe and secure connection for web users and protect their sensitive information.
Your screen might display ERR_SSL_UNRECOGNIZED_NAME_ALERT because there is a mismatch between the domain name written on the SSL certificate and the domain name you're trying to access.
At first glance, this error implies that a website's connection is not secure and the site should not be trusted. However, this error message sometimes pops up even when a website might be entirely safe.
In the next section, I will go over some possible causes of why this could happen.
Possible Causes Of The ERR_SSL_UNRECOGNIZED_NAME_ALERT Error
Some common reasons behind this error include:
#1. SSL Certificate Issues
One common reason this error code appears is incorrect SSL certificate installation by your hosting provider or web developer. This error message will most likely appear if your site's SSL certificate was installed incorrectly.
This error might also arise when your site's domain name and the SSL certificate's name do not match.
#2. Website Configuration Issues
Incorrect configuration of the server by your hosting providers sometimes leads to SSL errors. If you feel your hosting provider isn't managing your SSL certificate correctly, you might need to migrate your website to a better hosting provider.
Five Ways To Fix The ERR_SSL_UNRECOGNIZED_NAME_ALERT Error Message
Now that we have covered the potential causes, let's dive into the five ways to fix the issue.
#1. Check Your SSL Certificate
If you own or manage a website, the first thing to do is check its SSL certificate. Ensure that the site's certificate is valid and updated.
One quick way to check the SSL certificate yourself is to click the padlock icon on your address bar and verify the certificate.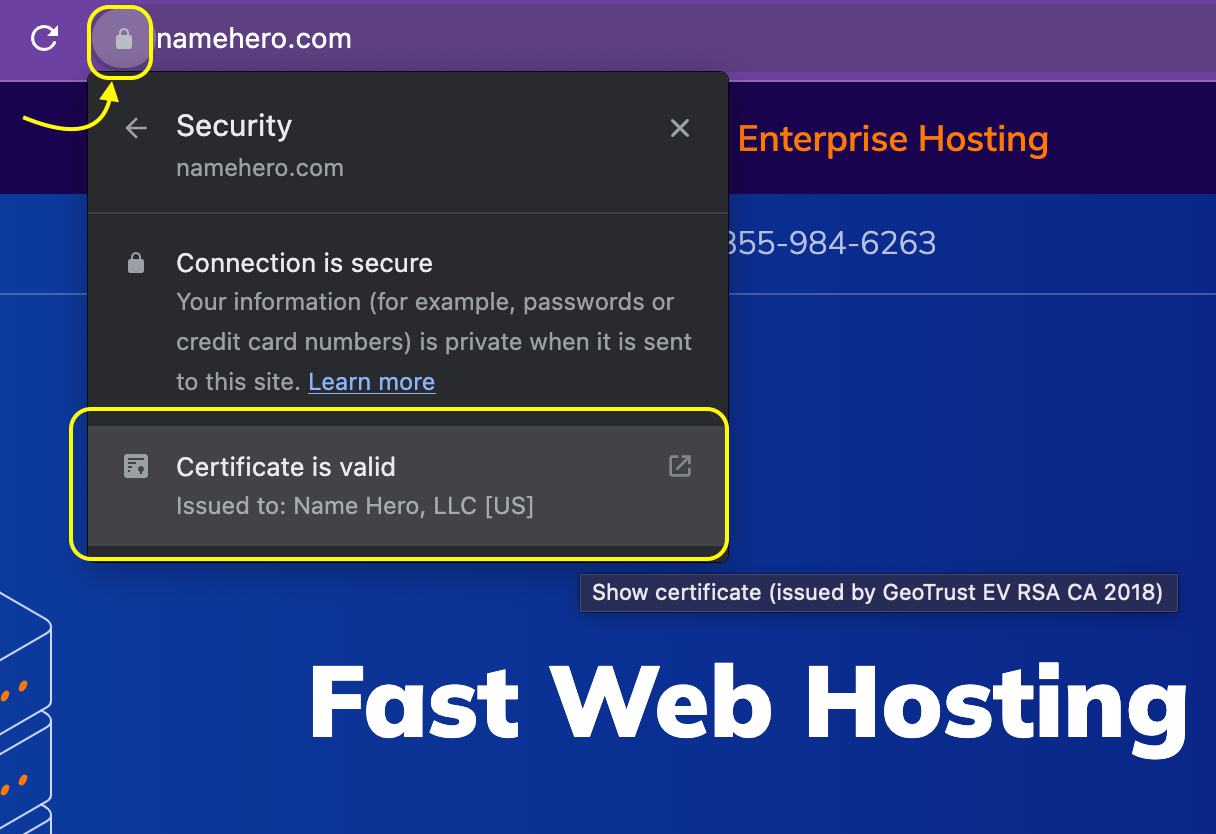 Alternatively, you can also head to a website that offers a free SSL Checker to double-check all the details about your website's certificate.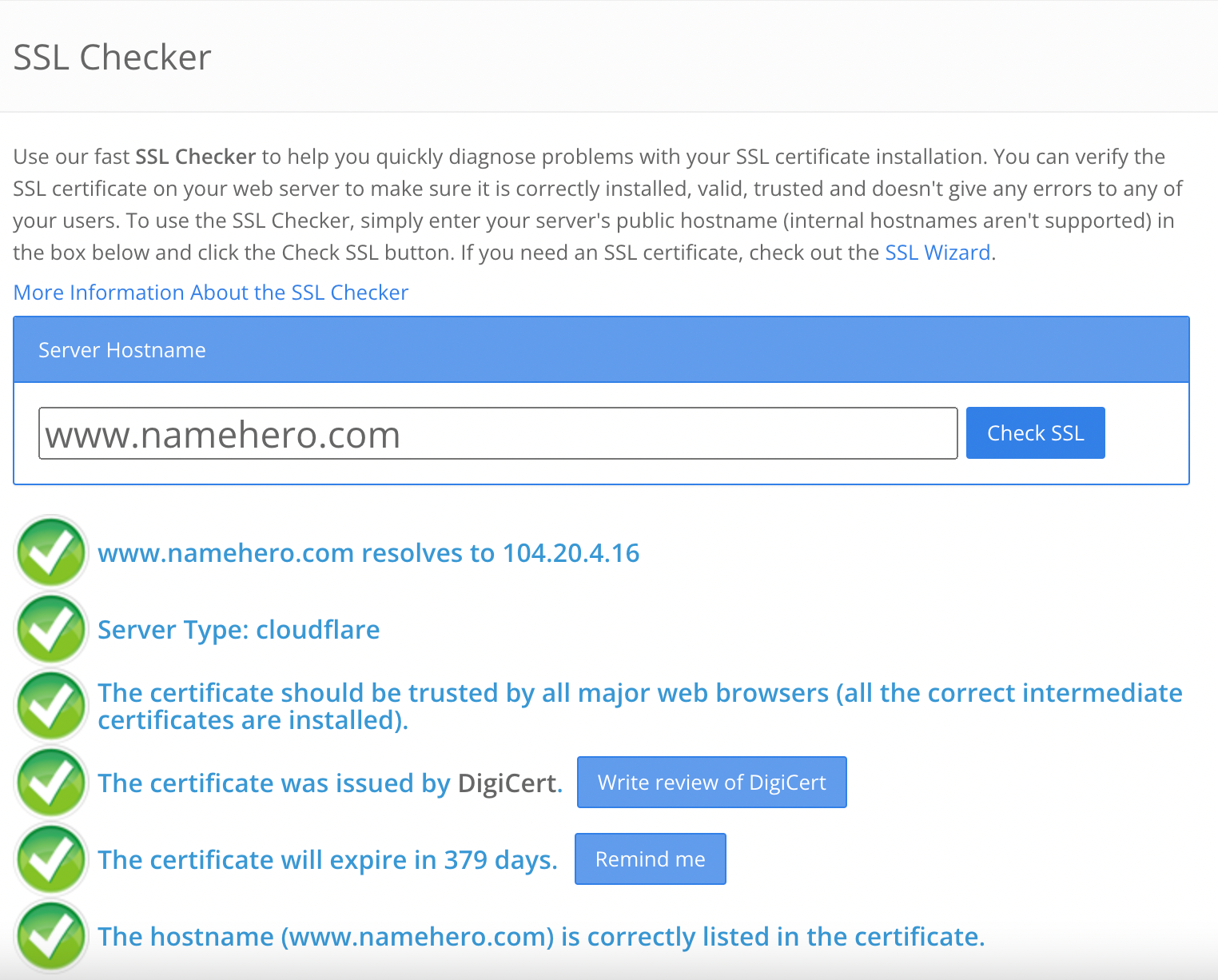 Contact your hosting provider for support if you need help checking the SSL certificate.
#2. Update Your SSL Certificate
Once you're sure there isn't a domain name mismatch, you may need to update your SSL certificate.
If you're seeing an alert for an expired SSL certificate or one that's about to expire soon, contact your hosting provider to update your SSL certificate immediately.
#3. Clear Browser Cache And Cookies
Sometimes, your browser's cache and cookies can interfere with the SSL/TLS connection, leading to the ERR_SSL_UNRECOGNIZED_NAME_ALERT error message. Clearing your browser cache and cookies can solve this issue when you see the error message.
To do so in Chrome:
Click the three dots located in the top right of your browser window.
Next, click "More Tools" and choose "Clear Browsing Data".
Finally, select "Cached images and files" and "Cookies and other file data" and press "Clear Data."
Reload your website and check if the error message persists. If it's fixed, this was the simple solution that was needed.
#4. Update The Date And Time On Your Computer
Ensure your computer's time zone, date, and time settings are set correctly. Any mismatches on time and date settings can cause the ERR_SSL_UNRECOGNIZED_NAME_ALERT error message.
To do so in a MacBook, press the command and space bar keys to open spotlight search and type "System Preferences." Next, select "Date and Time." Click the padlock at the bottom to make changes. You will be prompted for your system's password to make changes. Make sure to select the box that reads "set timezone automatically".
Check out the screenshot below for a visual aid.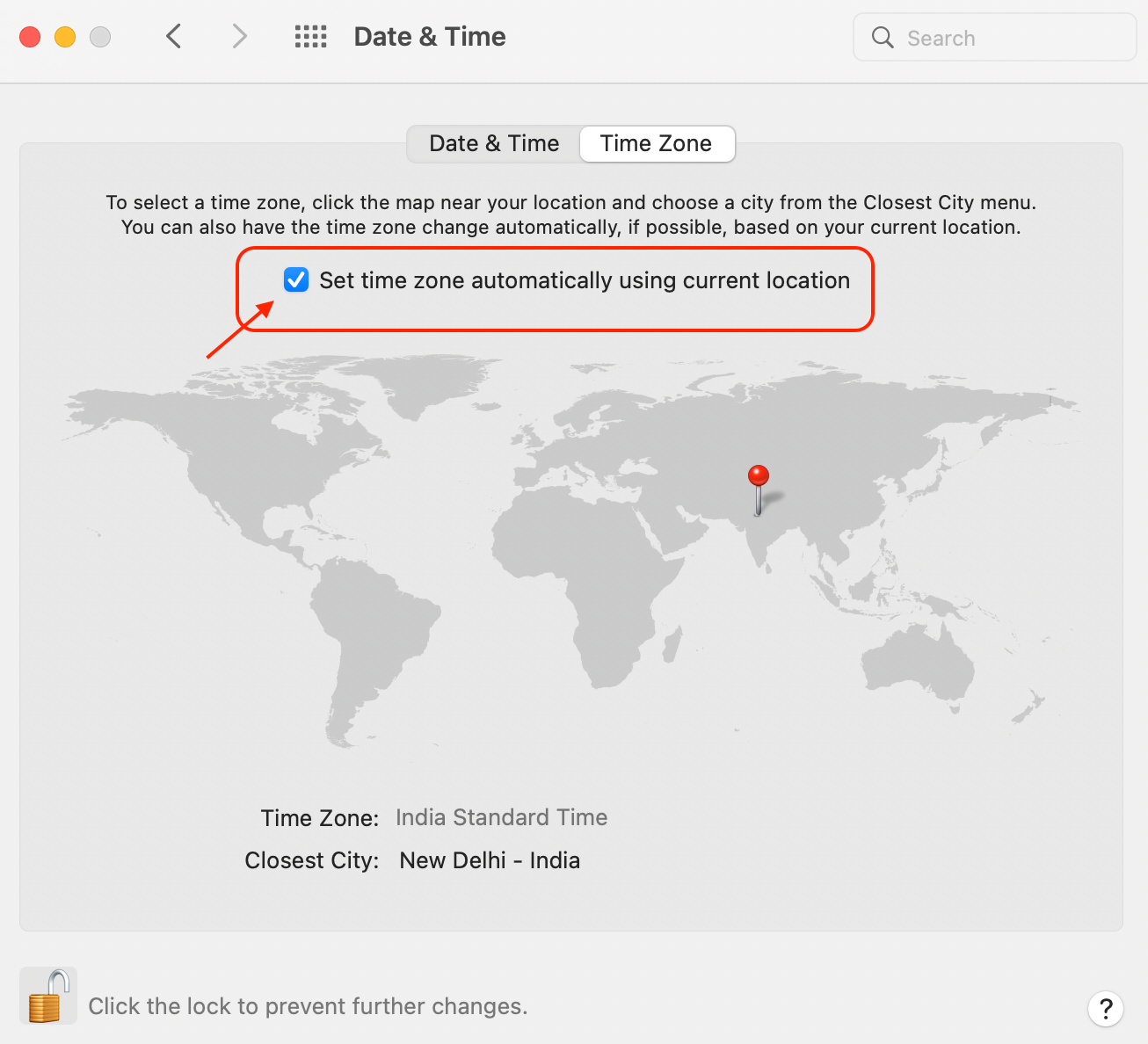 Reload your site and check if the error message persists. If the error message still appears, try the next solution below.
#5. Change Your Hosting Provider
If all else fails, it's time to contact your web host or SSL provider for support. They will better understand your server configurations and how to fix this error.
It might be time to consider changing your hosting solution if you continue to experience this error despite trying all the abovementioned solutions.
Check out NameHero's web hosting plans for your website or blog. We're trusted by businesses worldwide for our hosting services. Get secure, robust hosting plans at a fraction of the cost you might be currently paying!
Conclusion: Final Thoughts
The ERR_SSL_UNRECOGNIZED_NAME_ALERT error can temporarily halt your site, but don't panic. It can be resolved quickly if you follow the simple steps outlined in this blog post.
I hope that this guide helps you understand this SSL error better. If you need help with any other SSL errors, check out our ultimate guide to fixing SSL certificate errors.
Ensure that your website has an installed and up-to-date SSL certificate and that the domain name matches the website URL on the certificate.
Remember to contact your hosting provider if you can't resolve the issue independently.
Migrate to a trusted, secure hosting provider like NameHero. Our secure, scalable infrastructure and dedicated 24/7 support helps businesses across the world. Click here to learn more about our web hosting plans.and find out how your business can benefit from our expert services.
Nirali has over a decade of experience working in marketing with startups in a variety of sectors, including e-commerce, ed-tech, and SaaS. She has a keen understanding of the unique challenges and opportunities facing early-stage companies and a track record of developing effective content strategies that drive growth and engagement.