When you're building a website, there are many decisions to consider. Important ones include choosing a domain name and a trusted hosting provider to host your website. While setting up your site, you might have come across the term "root domain" and wondered what it even means.
It is vital to understand what a root domain is and how it differs from subdomains and top-level domains.
In a nutshell, a root domain is the primary domain name in a website hierarchy structure. In this quick guide, I will explain what a root domain is. I'll also share SEO best practices for root domains and how to get a domain name. Let's get started.
What Is A Root Domain?
Before we dive into the concept of root domains, let's understand the basic concept behind domain names.
A domain name is the address that leads users to your website. A domain is like your website's address on the internet.
For example, www.namehero.com is a domain name. Each domain must be unique to a website.
A root domain is the highest-level domain in a website's hierarchy and can impact your website's visibility in search engine rankings.
For instance, "namehero.com" is a root domain, and "help.namehero.com" is a specific subdomain of the root domain.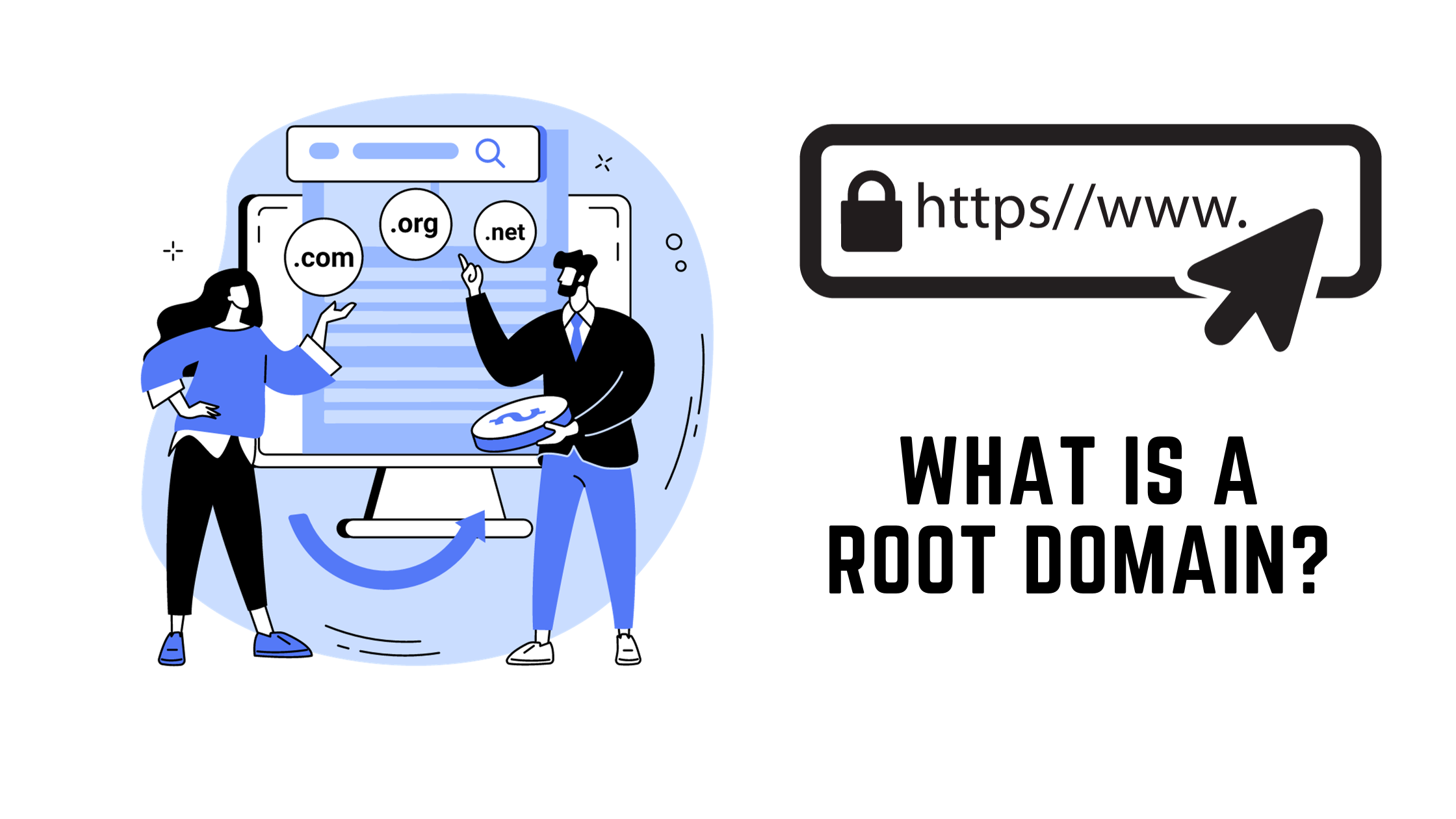 When you set up a website, you have two choices: installing it on your root domain or creating a subdirectory or subdomain. For example, if you're using WordPress, you can either install WordPress in the root domain or a subdirectory such as "namehero.com/blog."
Installing the application on the root domain, subdirectory, or subdomain will depend on your website's purpose and needs.
In my opinion, installing WordPress in the website's root domain is better if the blog is your primary business. But, if you sell other products as your primary business, and the blog is a supplementary page, then setting it up as namehero.com/blog makes more sense.
What Is A Top-Level Domain?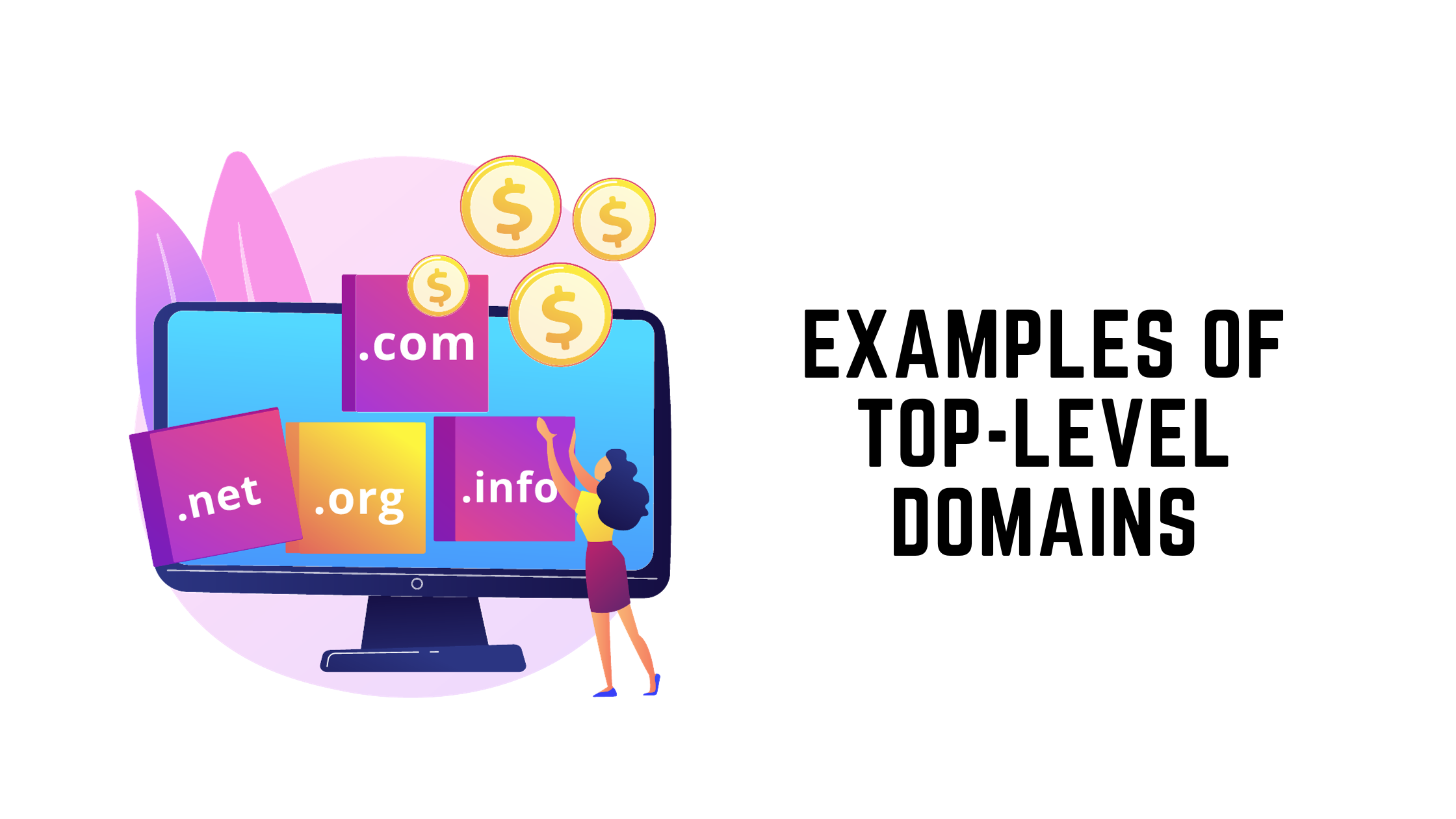 A top-level domain (TLD) is the last part of the domain name, such as '.com', '.edu', '.net' or '.org'.
While the abovementioned examples are the most common TLDs, you can choose from many others. For example, ".io" is a popular TLD with tech companies).
Country-code TLDs, or ccTLDs, identify different countries, such as ".ca" for Canada or ".au" for Australia.
Note: A root domain consists of the domain name and the top-level domain (TLD). For instance, in "namehero.com" the TLD is ".com," the domain name is "namehero". Together, they form a root domain where you can add subdomains, pages, and prefix protocols such as "www."
What Is A Subdomain?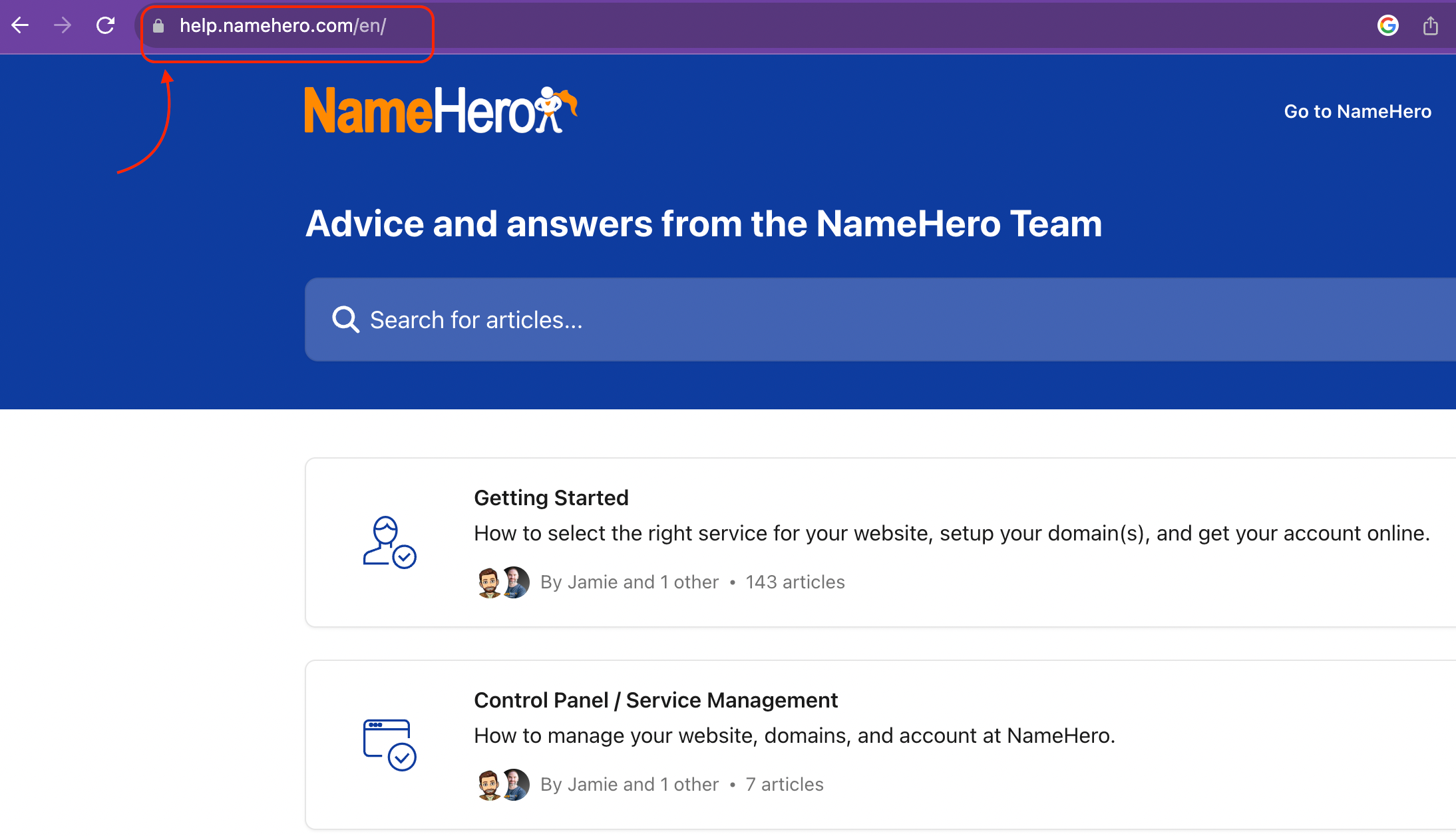 A subdomain is a domain level that comes before the root domain, for example, blog.example.com. Subdomains are used for many purposes, such as separating content into different sections or creating a separate site for a specific language or location.
What Is The Difference Between A Root Domain And A Subdomain?
The primary difference between a root domain and a subdomain is where the website is hosted. The root domain represents the website's primary homepage and IP address. In contrast, subdomains are an extension of the root domain and don't have a separate IP.
How Do I Get a Domain Name?
To get a domain name, you need to purchase it from a domain registrar. There are multiple domain registrars to choose from. We might be biased, but check out our domain name registration service, which businesses worldwide trust!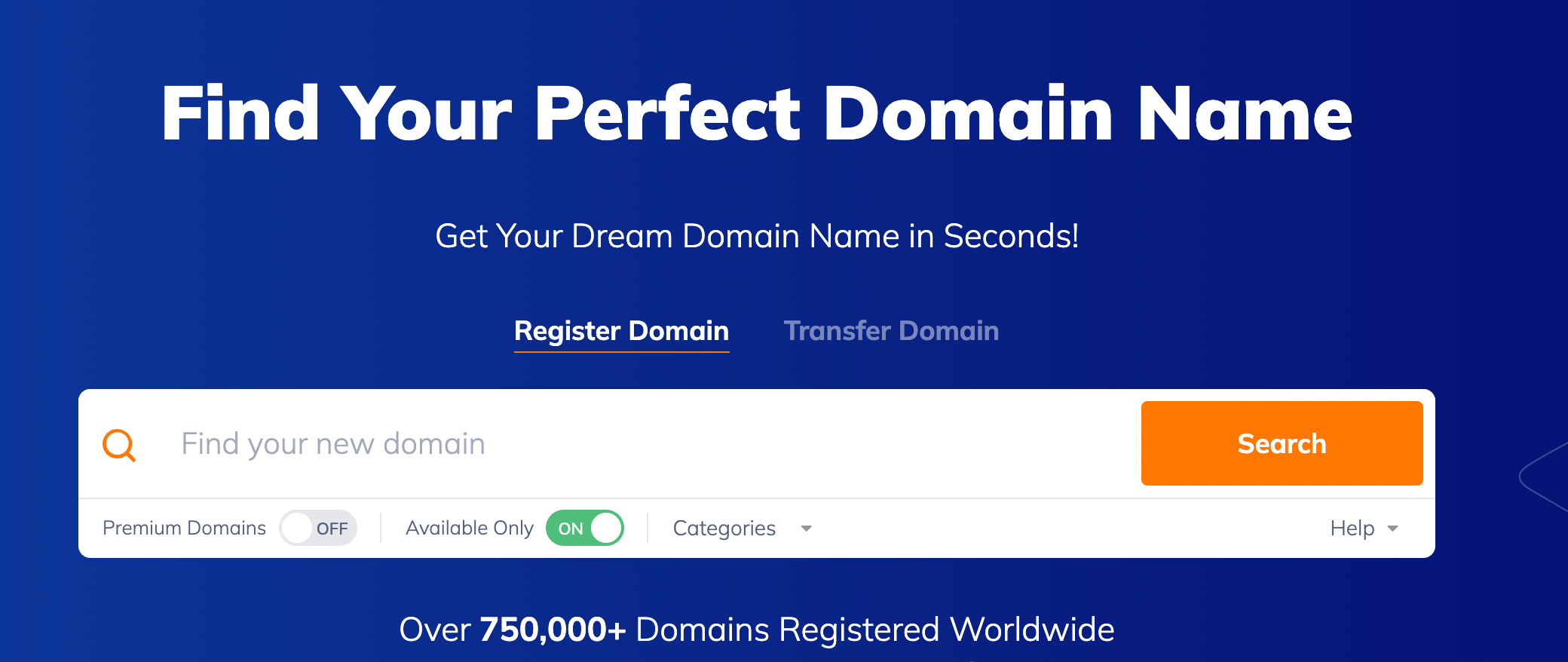 Once you've chosen the domain name and completed the registration and payment process, you'll own the domain name as long as you continue to renew it.
Are Root Domains Important To A Website's SEO?
Domain names indirectly affect your website's SEO, though not too much. Optimizing your domain name can improve your website's search engine ranking.
A domain name that is easy to type and remember can create a positive user experience. This can drive more traffic to your website and improve your site's SEO rank.
SEO Best Practices For Choosing Domain Names
Choosing a root domain name can impact your website's ranking. Here are some SEO best practices for domains:
#1. Keep It Short And Memorable
Your domain name should be concise and easily remembered. Short, memorable names will increase the recall value of your domain.
#2. Do Not Stuff Keywords
Don't fall for wrong advice and tactics, such as trying to stuff keywords in the root domain name. This practice has been called out and flagged by many as spammy.
Eg, You might think the root domain "best-property-manager-in-nyc.com" is excellent from an SEO standpoint. But it is not, and most people will find examples of such domains spammy. You will lose the trust of site visitors and search engines alike.
#3. Pick The Right TLD
Use the correct TLD for your website. For instance, you can use a ".com" TLD if your website targets a global audience.
Although there isn't a direct announcement by Google, ".com" TLDs are still a preference for most website owners, as they add trust to your site. If your business will always serve a particular country, go for a country-specific TLD such as ".co.uk".
Note: Even though you can pick a fun TLD such as ".xyz" or ".ninja", I'd recommend sticking to a dot com TLD to build user trust.
#4. Avoid Hyphens In The Root Domain
Avoid using hyphens in your domain name, as it makes it hard for people to remember where to place the hyphen. Too many hyphens in a domain name also make it seem spammy.
#5. Get An SSL Certificate
SSL certificates encrypt your website's data, making it more secure for your users. SSL certificates will add trust to your domain name for users and search engines.
Conclusion: To Sum Up
I hope this quick guide helps you understand root domains and how to optimize them for your site's success.
Understanding the concept of root domains and subdomains can help you better understand your site's overarching structure.
Also, If you are looking for reliable WordPress hosting, consider checking out NameHero's WordPress hosting plans. Our WordPress hosting is affordable, meaning you don't have to break the bank to get good hosting services.
With features like free SSL, daily backups, and unlimited storage, you can be confident that your website is in good hands. Click here to learn more!
Nirali has over a decade of experience working in marketing with startups in a variety of sectors, including e-commerce, ed-tech, and SaaS. She has a keen understanding of the unique challenges and opportunities facing early-stage companies and a track record of developing effective content strategies that drive growth and engagement.