Are you seeing this message on your screen right now: 'Secure Connection Failed: PR_END_OF_FILE_ERROR'? If you're a Firefox user, you're definitely not alone!
Many Firefox users have reported encountering this pesky error. The good news? There are some easy ways to fix this standard browser issue. PR_END_OF_FILE_ERROR typically shows up when Firefox browsers cannot establish a secure connection with a website. Note that this error is also exclusive to Firefox browsers.
This quick guide will cover all the necessary steps you need to know to address the appearance of the 'PR_END_OF_FILE_ERROR' on your screen. Let's dive in!
What Does PR_END_OF_FILE_ERROR Mean?
PR_END_OF_FILE_ERROR typically appears when the Mozilla Firefox browser cannot establish a secure connection.
As the article mentions above, this browser error will not appear on other web browsers. So, if you're using a different browser, the site will load just fine; it is an issue solely with Firefox.
This error message means the connection shuts down abruptly, and there is no more data to read.
It typically occurs when Firefox tries to establish a secure connection to any website. You might also see the words "Secure connection failed" appear on the screen with this error message.
What Causes the PR_END_OF_FILE_ERROR?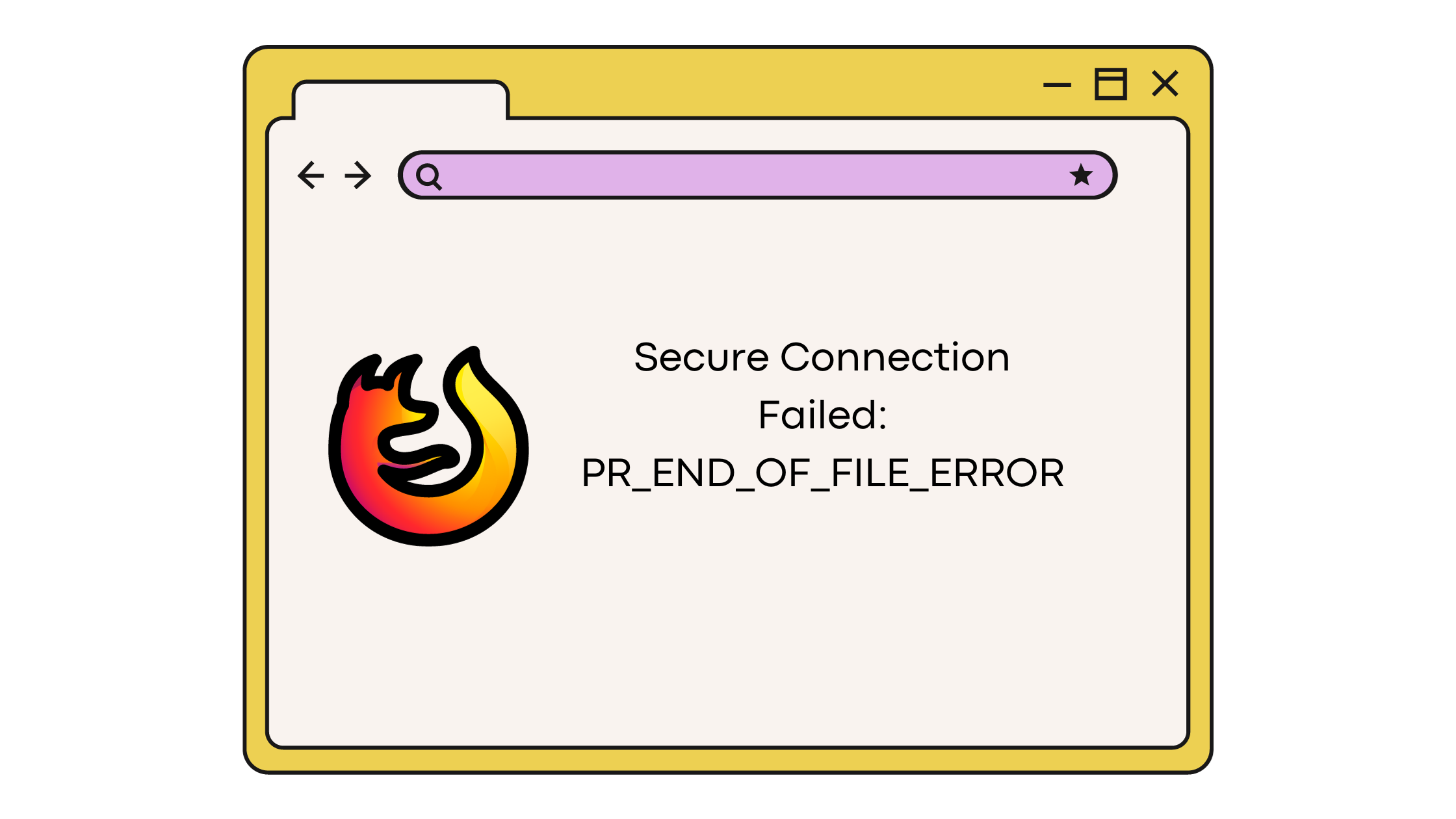 There are many reasons why you might be seeing the PR_END_OF_FILE_ERROR message when browsing the internet using Firefox. I'm listing down some common causes below:
Conflicts With A Third-party Security Software:
Third-party security software, (Eg, an antivirus program installed on your computer) can cause this error to show up. Security software programs can sometimes block secure connections by mistake.
Conflicts With The Proxy Server
If you're using a network that routes your internet traffic through a proxy server, it could be causing the problem. Disabling proxy settings can usually resolve this problem right away.
Incorrect SSL Settings
If your browser's SSL settings are incorrect, you may experience the PR_END_OF_FILE_ERROR message. Quickly resetting your browser will also reset your SSL settings.
Issues With Your VPN
Using a VPN (Virtual Private Network) service could interfere with your connection. VPN services sometimes cause the error message to appear on Firefox.
How To Fix The PR_END_OF_FILE_ERROR Message?
#1. Disable Any Third-Party Security Software (Temporarily)
If you have any security software installed (Eg, any antivirus programs), the first fix is to disable it and check if that resolves the issue. Some security apps can block secure connections, resulting in the PR_END_OF_FILE_ERROR message.
Try re-accessing the website to see if the PR_END_OF_FILE_ERROR message has been resolved.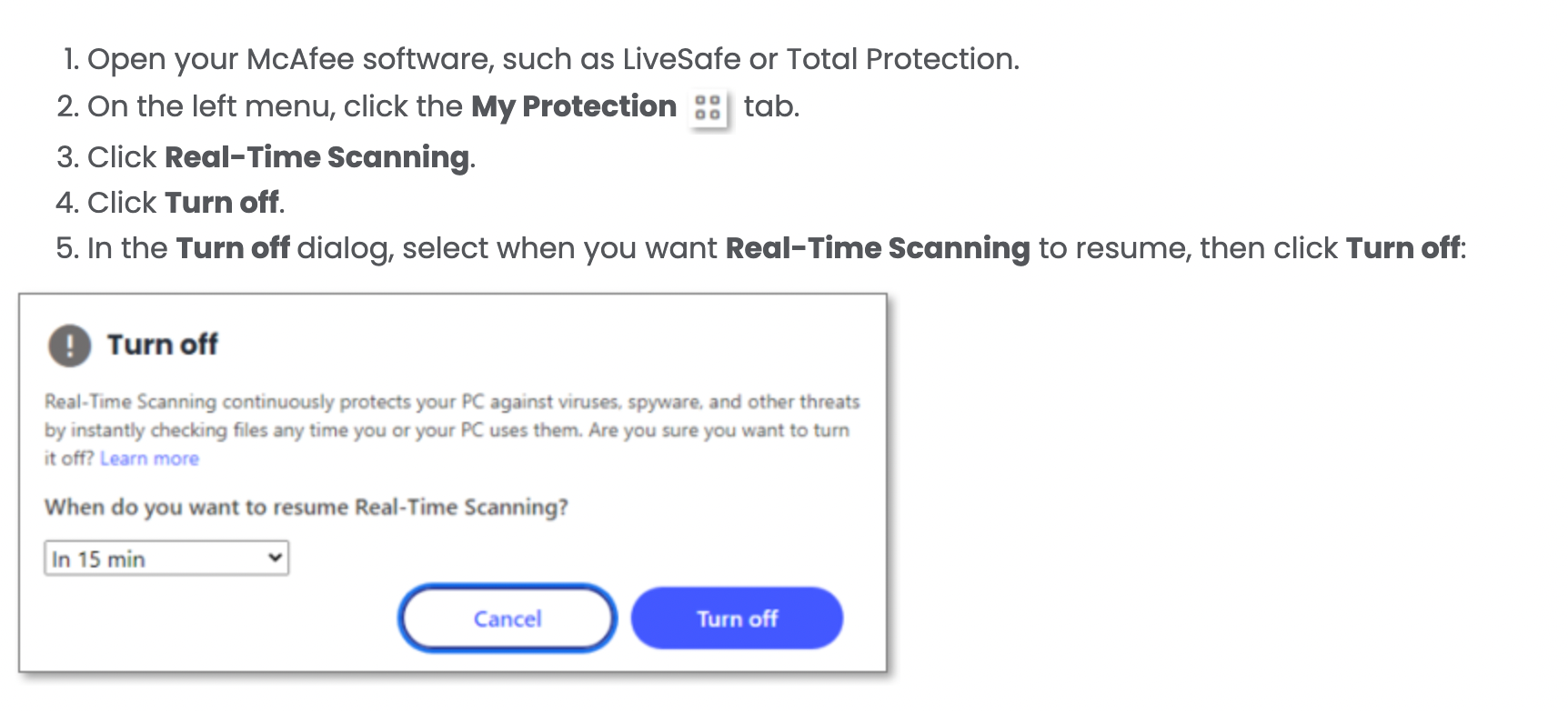 Note: While turning off your antivirus can perhaps make the error message disappear for now, it is not really a long-term solution, in my opinion. Your antivirus exists to protect your device from malicious threats and attacks and should not be disabled long term. Contact your software support to know how to safe list websites and prevent this error message from appearing on your Firefox browser.
#2. Disable Your Browser's Proxy Server
If you're using a network that routes your internet traffic through a proxy server, it could be causing the PR_END_OF_FILE_ERROR message.
Here is how you can disable a proxy server on Mozilla Firefox:
Open Mozilla Firefox; Go to the 'Menu' button at the browser's top right corner.
Click on 'Settings' and scroll to the end of the settings page till you find 'Network Settings.'
Select "No Proxy" and click 'OK' or press enter.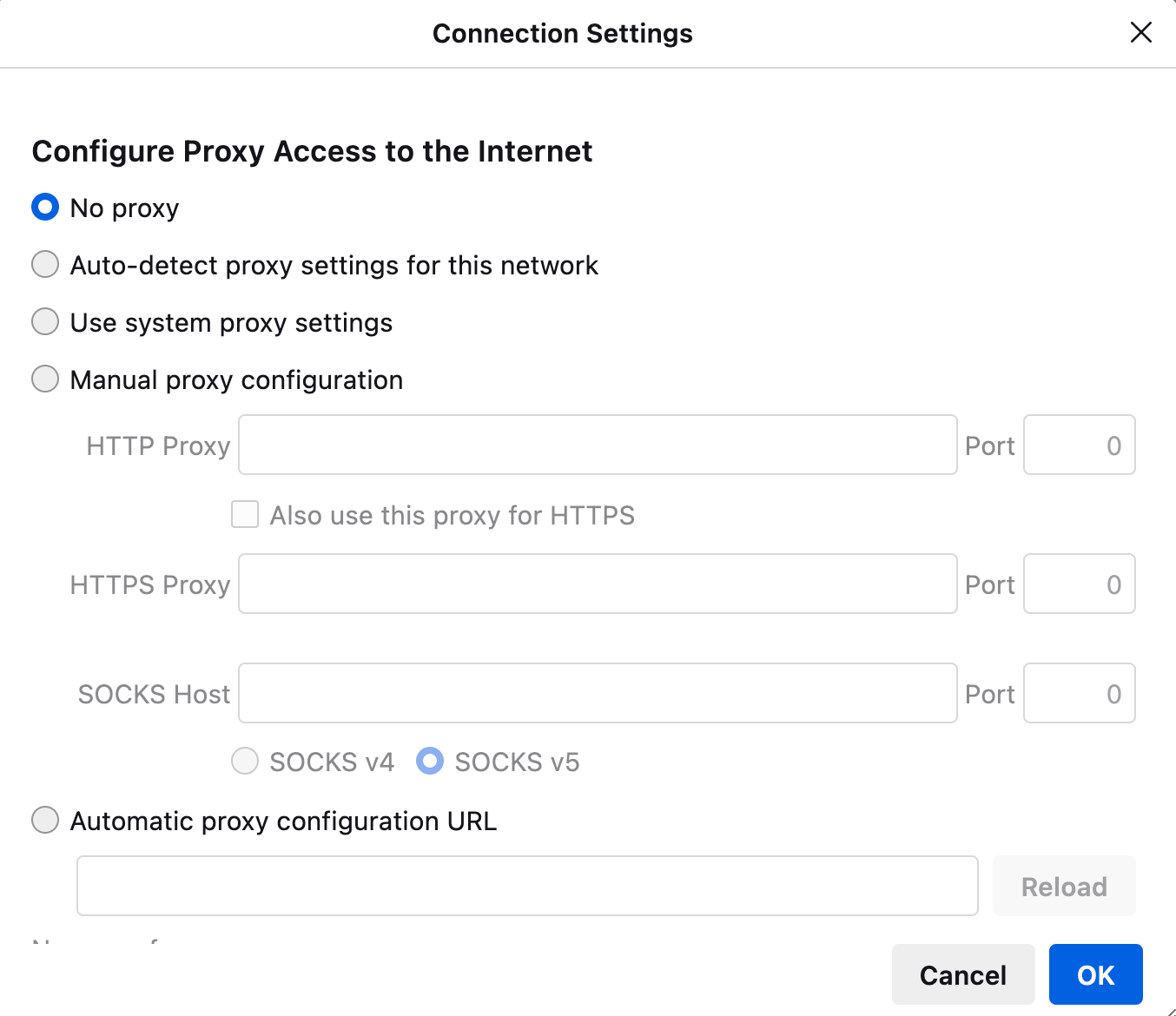 Try reaccessing the website to see if the PR_END_OF_FILE_ERROR message has been resolved. If the error code has disappeared, this was the simple fix you needed.
#3. Reset Firefox SSL Settings (Refresh Firefox browser)
If your SSL settings in Firefox are incorrect, you could experience the PR_END_OF_FILE_ERROR message. To reset your SSL settings in Firefox, all you really need to do is refresh your browser. Follow these steps:
First, click the "Menu" button (three lines icon) in your Firefox browser's top-right corner window.
Click on "Help" and select "More Troubleshooting Information."
Finally, click the "Refresh Firefox" button.
Firefox will close and then reopen with default settings. Access the website again to quickly check if the error message persists or has been resolved. If you still see the error, head to the next solution.
Note: Make sure to choose "import bookmarks" before you refresh Firefox to avoid losing any important data. To be on the safer side, I'd suggest you head to bookmark manager and first make sure all your data is transferred someplace safe before refreshing Firefox.
#4. Disable VPN (temporarily)
VPNs encrypt traffic and mask your IP address. This sometimes makes it difficult to connect to some websites securely.
If you use any VPN client to access the internet, disable them temporarily. Then, reload the site to check if the error persists. Your VPN could be the issue if the error code disappears.
Note: Every VPN provider shares instructions on temporarily disabling their VPN. Below are the instructions from NordVPN to turn off a VPN on MacOS.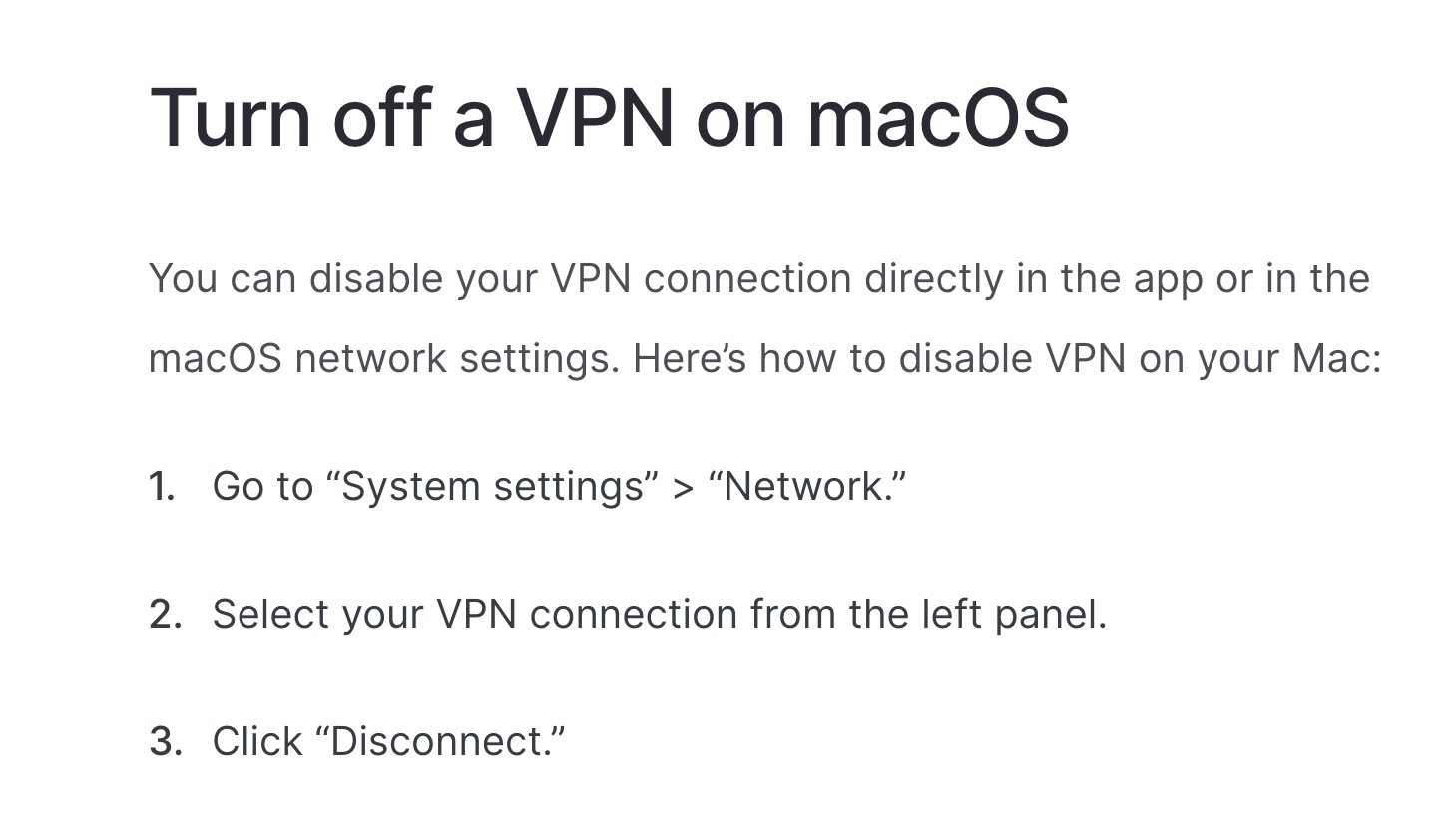 Conclusion: Final Thoughts
The PR_END_OF_FILE_ERROR message can be annoying, but it's not a permanent or complex problem. There are many easy ways to fix the issue that doesn't require any technical expertise.
Simple solutions include disabling third-party security software and proxy servers, resetting the SSL settings of the Firefox browser, and disabling your VPN.
If none of the solutions above resolve the error, I suggest you contact the Mozilla Firefox support team for help. Another suggestion is to try a different web browser to see if the site is unavailable or down.
I hope this guide helps you understand and resolve this Firefox error. Get back to browsing without any interruptions!
If you're looking to resolve another browser error such as "This Site Can't Provide A Secure Connection", check out our guide here.
Check Out NameHero For All Your Hosting Needs
While you're here, check out our web hosting plans for your website or blog. We provide businesses worldwide with server hosting services at a fraction of the cost you might be currently paying! Click here to learn more.
Nirali has over a decade of experience working in marketing with startups in a variety of sectors, including e-commerce, ed-tech, and SaaS. She has a keen understanding of the unique challenges and opportunities facing early-stage companies and a track record of developing effective content strategies that drive growth and engagement.